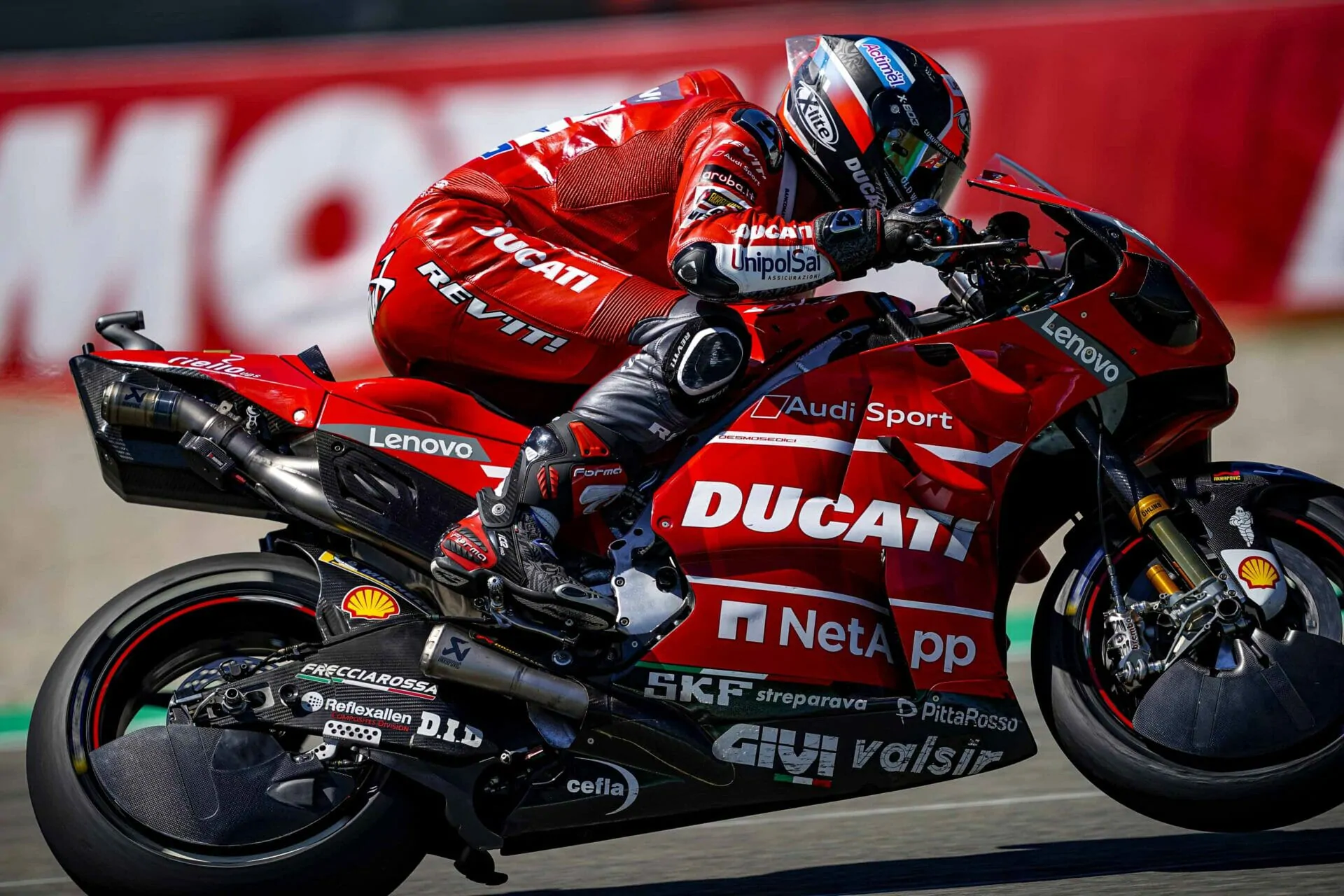 TT Assen QP
Danilo Petrucci (#9 Ducati Team) – 1:33.282 (7º)

"Ho cercato di spingere al massimo in qualifica, prendendo anche dei bei rischi, ma le alte temperature ci hanno messo un po' in difficoltà, diminuendo sia il grip che la stabilità della moto in generale. Senza dubbio ci aspettavamo di fare di meglio. Peccato, perché questa mattina in FP3 mi sentivo particolarmente a mio agio ed avevo detto alla squadra che la moto era la migliore che avessi mai guidato qui ad Assen, tanto che avevo fatto segnare anche il record provvisorio della pista. Bisogna dire che è stata anche una sessione particolarmente concitata, perché ci siamo marcati stretti un po' tutti. Domani dovrebbe fare meno caldo, o almeno lo spero: ora analizzeremo i dati nel dettaglio per esprimerci al meglio in gara".
"I tried to push as hard as I could, taking also some big risks, but the higher temperatures troubled us a bit, as both the grip and the overall stability diminished. Undoubtedly we expected to be able to do better. It's a pity, because this morning in FP3 I felt so comfortable that I told the team I had the best bike I've ever ridden here at Assen, and I posted the provisional lap record. To be honest, it has also been a bit chaotic out there in Q2 because all riders were sort of guarding one another closely. Tomorrow it shouldn't be as hot, or at least I hope so: we'll analyze the data to make sure we can express our full potential during the race."
"He intentado apretar al máximo en el clasificatorio, incluso arriesgando mucho, pero las altas temperaturas nos han complicado el clasificatorio y hemos sufrido con el grip y con la estabilidad en general. Sin duda esperábamos hacerlo mejor. Ha sido una lástima porque esta mañana en el FP3 me sentía especialmente a gusto e incluso le había dicho al equipo que era la mejor moto que jamás había pilotado en Assen, tanto que provisionalmente he hecho el récord de la pista. Tengo que decir que ha sido una sesión especialmente movida, porque todos nos hemos marcado de cerca. Mañana tendría que hacer menos calor, o al menos eso espero: analizaremos los datos en detalle para exprimir al máximo nuestras opciones en carrera".