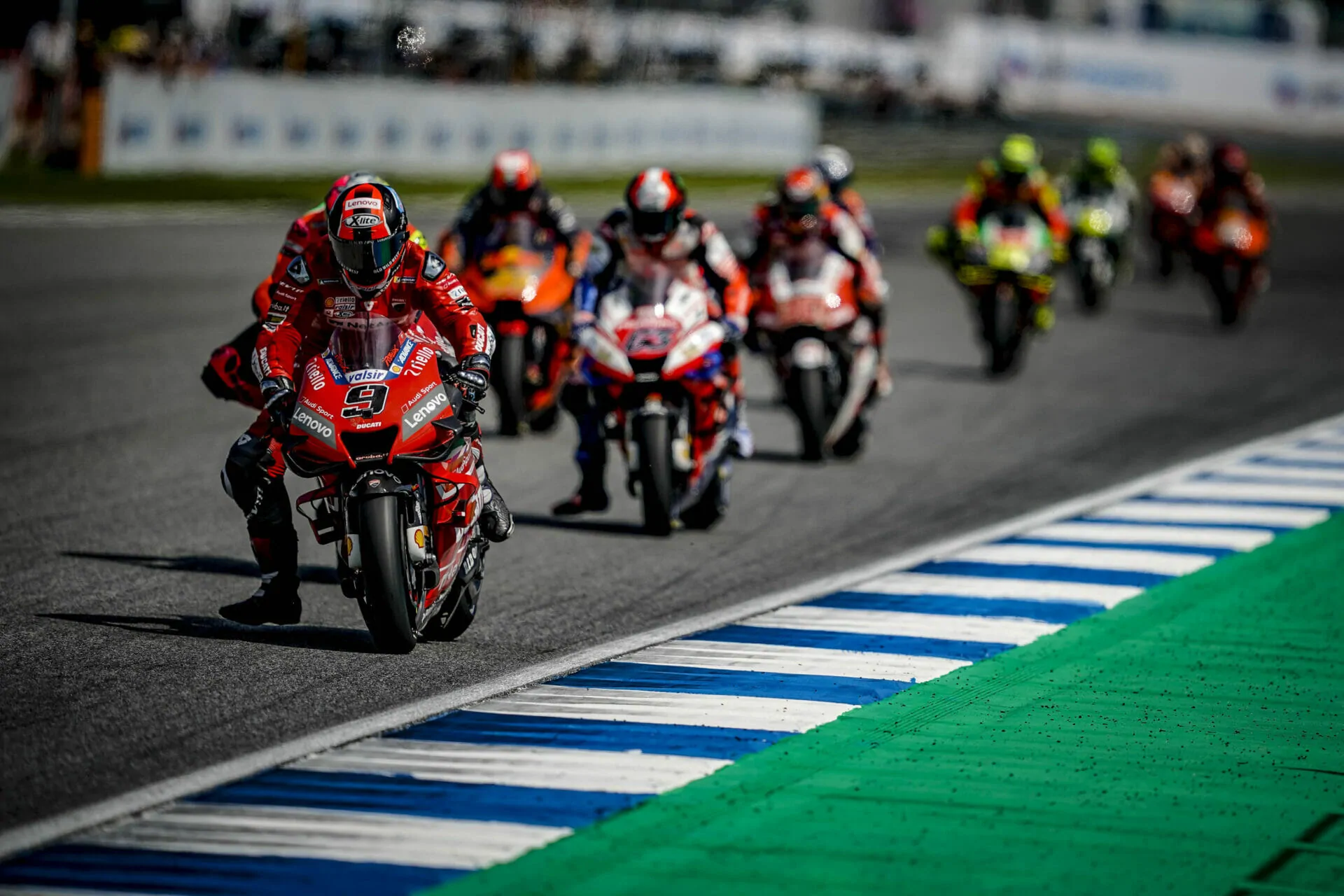 Thailand Grand Prix – Race
Danilo Petrucci (#9 Ducati Team) – 9º
"Senza dubbio oggi ho fatto un piccolo passo avanti rispetto alle mie ultime gare, ma ci manca ancora qualcosa per tornare a lottare per le prime cinque posizioni. Era il mio obiettivo anche in questa gara ma purtroppo nei primi giri non sono riuscito ad essere abbastanza veloce e dopo, anche se avevo un buon passo, ero ormai troppo lontano dal gruppo dei piloti che mi precedevano. Alla fine abbiamo portato a casa un po' di punti ma non era questo il risultato che volevo: a Motegi fra quindici giorni la mia situazione dovrà cambiare".
"Without doubt today I made a bit of progress compared to the last few races, but we're still missing something to get back in and fight for the top five positions. That was also my target in this race but unfortunately in the early laps I wasn't able to be quick enough and afterwards, even though I had a good pace, I was too far away from the group of riders ahead of me. In the end we took home a few points but it wasn't the result I wanted: at Motegi in a fortnight my situation will have to change".
"Sin duda hoy he hecho un pequeño paso adelante con respecto a mis últimas carreras, pero nos falta todavía algo para volver a luchar por las primeras cinco posiciones. Era mi objetivo en esta carrera pero desgraciadamente en las primeras vueltas no he podido ser rápido y después, aunque tenía un buen ritmo, era demasiado lejos del grupo de pilotos que tenía delante. Al final hemos sumado algunos puntos pero este no era el resultado que quería. En Motegi mi situación debe cambiar".