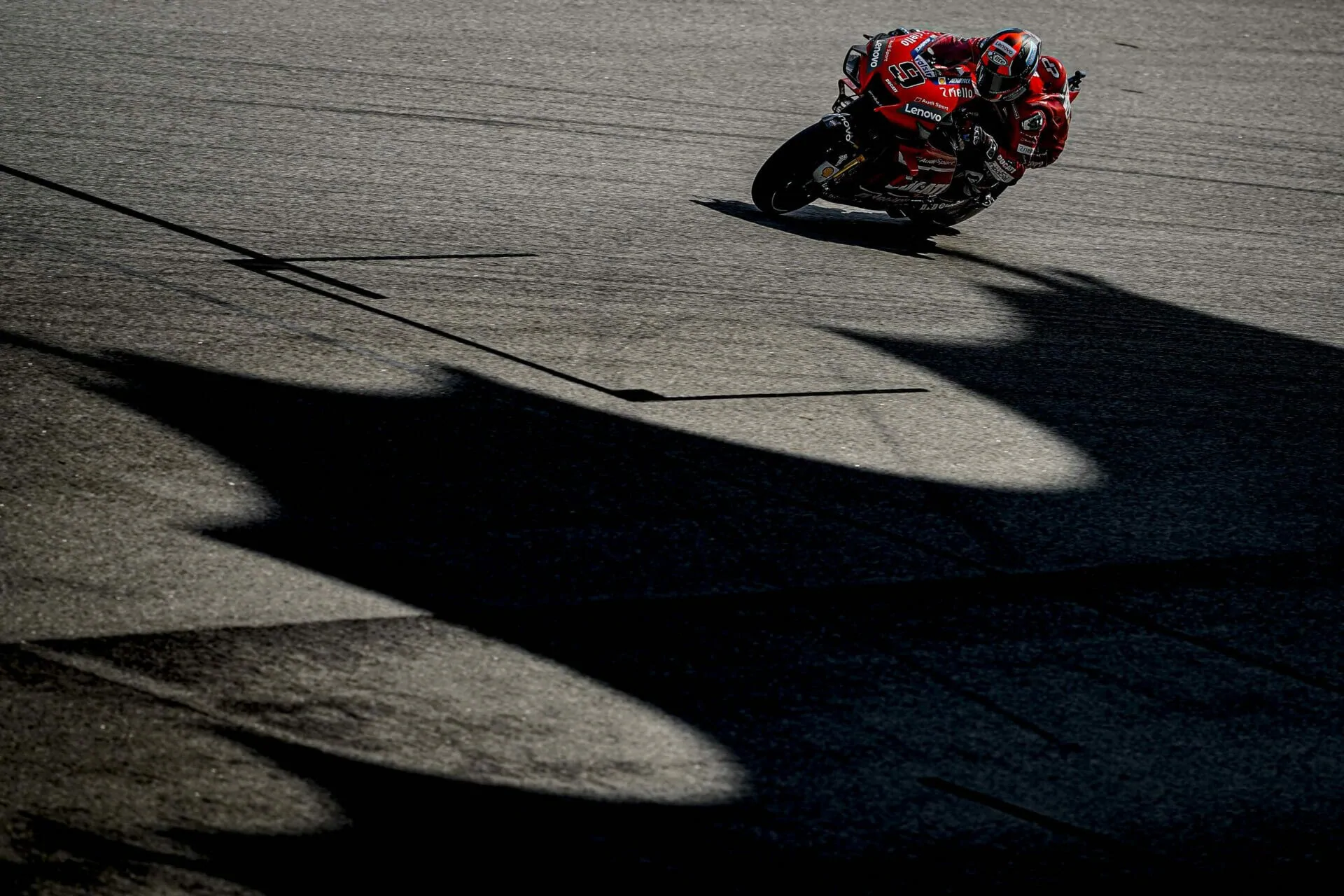 SHELL Malaysia Motorcycle Grand Prix – Free Practice
Danilo Petrucci (#9 Ducati Team) – 2:00.057 (13º)
"Fisicamente non sono ancora al 100% dopo la caduta di Phillip Island, e in più oggi non sono riuscito a sfruttare appieno le gomme nuove. Sia questa mattina che oggi pomeriggio ho faticato molto e, anche se il mio passo non è male, non mi sento ancora a posto. Adesso dovremo cercare di capire cosa non ha funzionato oggi pomeriggio per risolvere i miei problemi e domani tornare a stare davanti".
"Physically I'm still not 100% fit after the crash at Phillip Island, and in addition I wasn't able to get the best out of the new tyres. Both this morning and this afternoon I struggled a lot and even though my pace is not bad, I still don't feel quite right. Now we have to try and understand what didn't work this afternoon to resolve my problems and get back to the front tomorrow."
"Físicamente no estoy aún al 100% tras la caída de Phillip Island, y además hoy no he podido aprovechar al máximo las gomas nuevas. Tanto por la mañana como por la tarde me ha costado mucho y aunque mi ritmo no es malo, no me encuentro del todo bien. Ahora tenemos que trabajar para entender qué es lo que no ha funcionado por la tarde e intentar solucionar mis problemas para estar delante mañana".