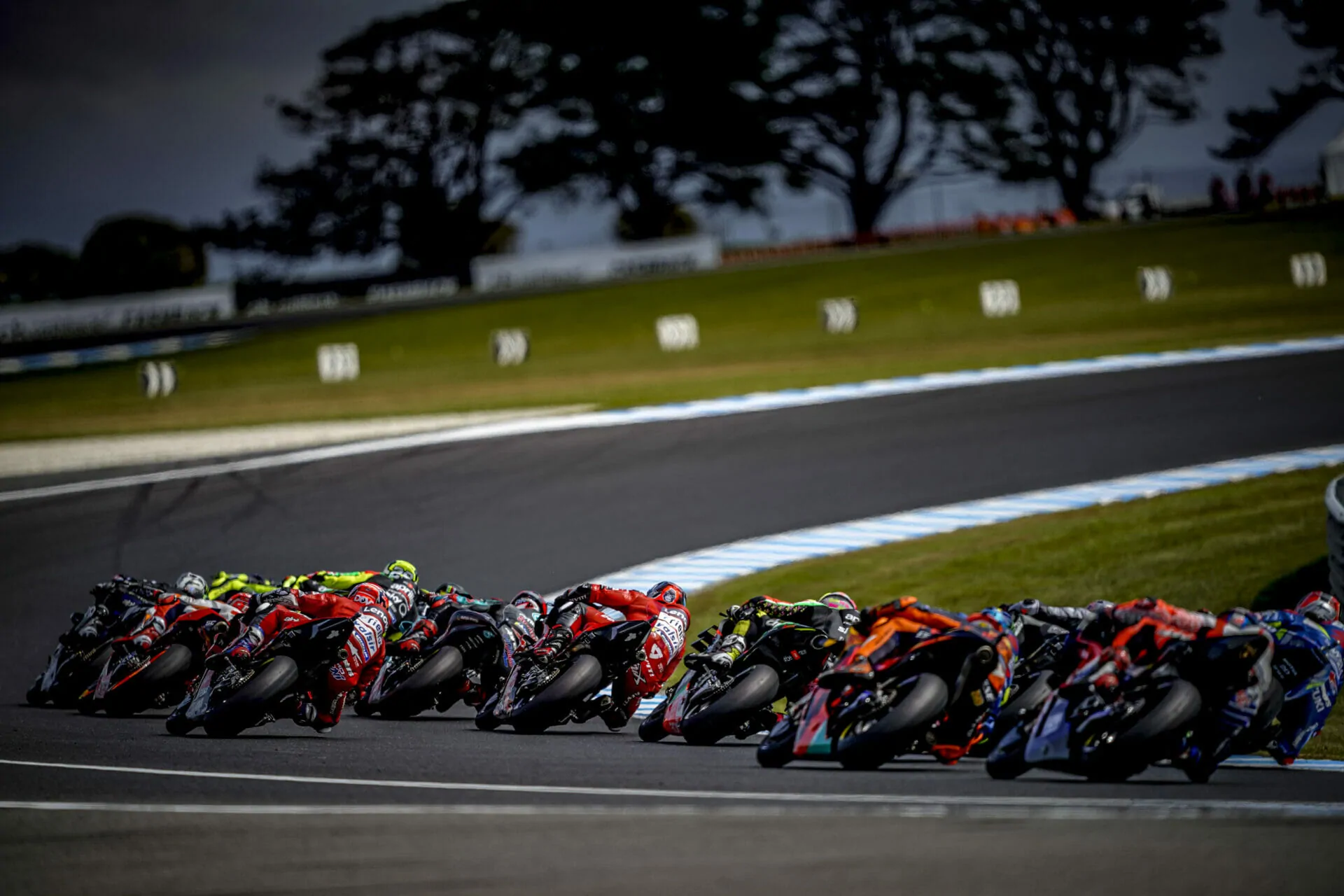 Pramac Generac Australia Motorcycle – RACE
Danilo Petrucci (#9 Ducati Team) – (ritirato)
"Sono davvero dispiaciuto perché finalmente avevo fatto un weekend all'altezza delle mie aspettative e questa mattina in qualifica avevo ottenuto un buon tempo, per cui ero molto ottimista per la gara. Purtroppo alla curva 2 Marquez mi è entrato all'interno e, allargando la traiettoria, sono andato sullo sporco ed ho perso la moto facendo un high side che sfortunatamente ha coinvolto anche Quartararo. Mi dispiace molto per lui e anche per il fatto che probabilmente abbiamo perso un'occasione per salire sul podio. La caviglia mi fa molto male ma, da un primo esame in circuito, sembra che non ci sia nulla di rotto per cui spero di essere a posto per la Malesia".
"I'm bitterly disappointed because finally I was having a weekend that lived up to my expectations and this morning in qualifying I had set a good time, so I was very optimistic for the race. At Turn 2 Marquez came in on me on the inside, I was forced to go wide and onto a dirty line, lost control of the bike and had a high-side that unfortunately also involved Quartararo. I'm really sorry for him and also for the fact that I probably missed a chance to get onto the podium. My ankle is hurting badly, but after a first check in the circuit, it seems that nothing is broken so I hope to be OK for Malaysia."
"Estoy realmente decepcionado porque finalmente tuve un fin de semana a mis expectativas y esta mañana en el clasificatorio disfruté, así que era optimista para la carrera. Desafortunadamente, en la curva 2, Márquez me tocó, me fui un poco largo y me caí con un 'highside' que además también perjudicó a Quartararo. Me sabe muy mal por él y por el hecho de haber perdido una oportunidad de subir al podio. Me duele mucho el tobillo pero tras las primeras pruebas aquí en el circuito parece que no hay nada así que espero estar al cien por cien en Malasia".