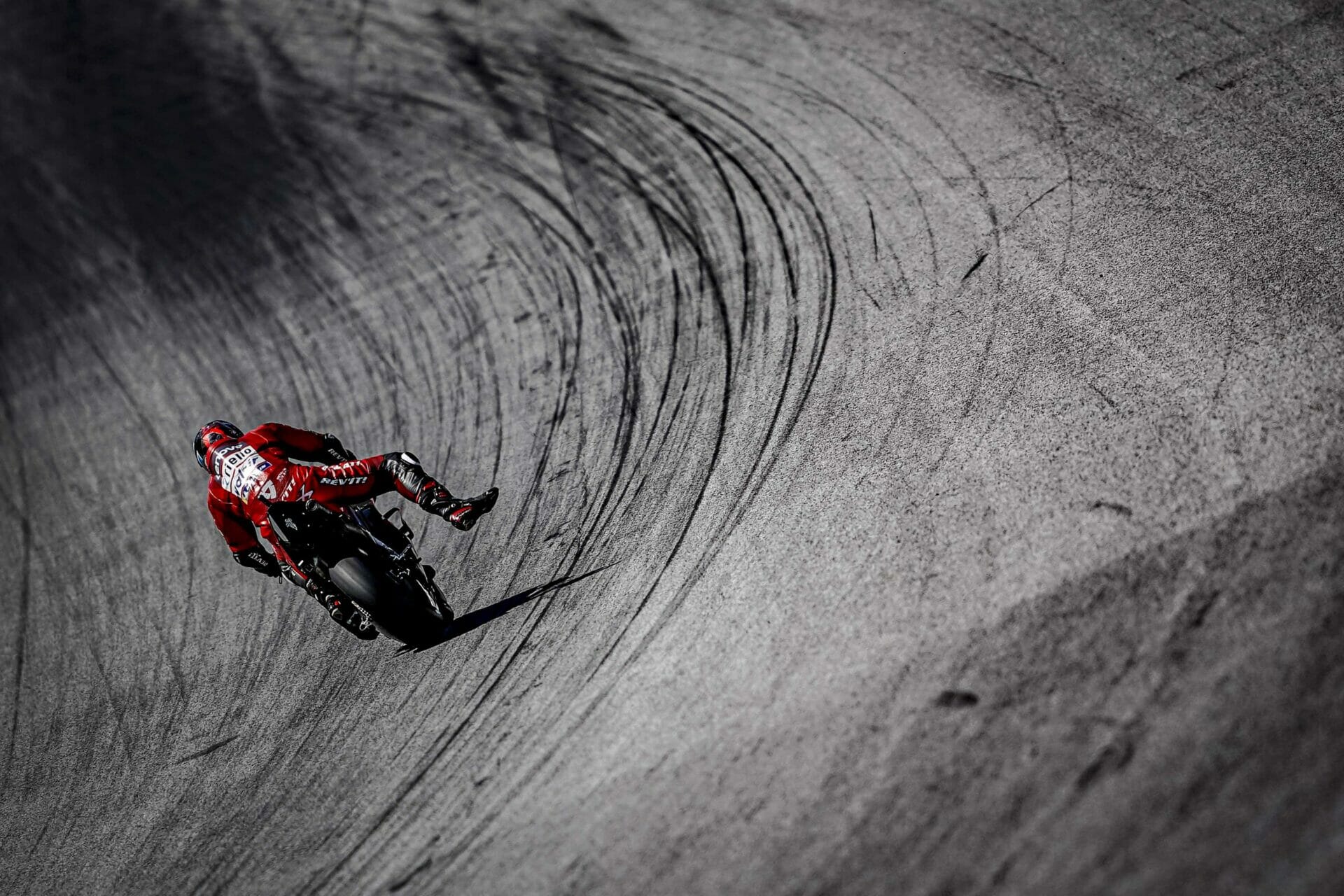 myWorld Motorrad Grand Prix von Österreich – Qualifying Practice
Danilo Petrucci (#9 Ducati Team) – 1:23.964 (12º)
"Ovviamente sono molto dispiaciuto per la caduta in Q2, anche perché oggi avevamo dimostrato di avere un buon passo. Partire così indietro sicuramente non ci aiuterà e dovrò cercare di recuperare posizioni nei primi giri. Con la squadra avevamo lavorato bene, ma chiaramente la caduta ha complicato le cose: stavo spingendo molto, ho fatto un errore e sono scivolato. Peccato, ma adesso sono molto motivato: come ho detto abbiamo un buon passo e oggi sono stato veloce anche con il caldo, e questo mi dà fiducia per domani".
"Obviously I feel really bad about the crash in Q2, especially because today we showed we had good pace. Starting so far behind will surely not help us one bit and I'll have to try and make up some positions in the early laps. With the squad we've been working well, but clearly the crash has complicated things: I was pushing hard, I made an error and crashed out. Pity, but now I'm even more motivated: as I said, we've got a good pace, today I was also fast in the hot conditions, and this makes me confident for tomorrow".
"Obviamente me sabe muy mal haberme caído en el Q2 porque hoy había demostrado tener un buen ritmo. Saldré muy atrás y esto no nos ayuda, pero tengo que intentar recuperar posiciones en las primeras vueltas. Con el equipo hemos trabajado bien, pero claramente la caída nos ha complicado las cosas: estaba apretando y he cometido un error. Es una lástima pero ahora estoy muy motivado: tenemos un buen ritmo y hoy he sido rápido incluso con este calor y esto me da confianza para mañana".