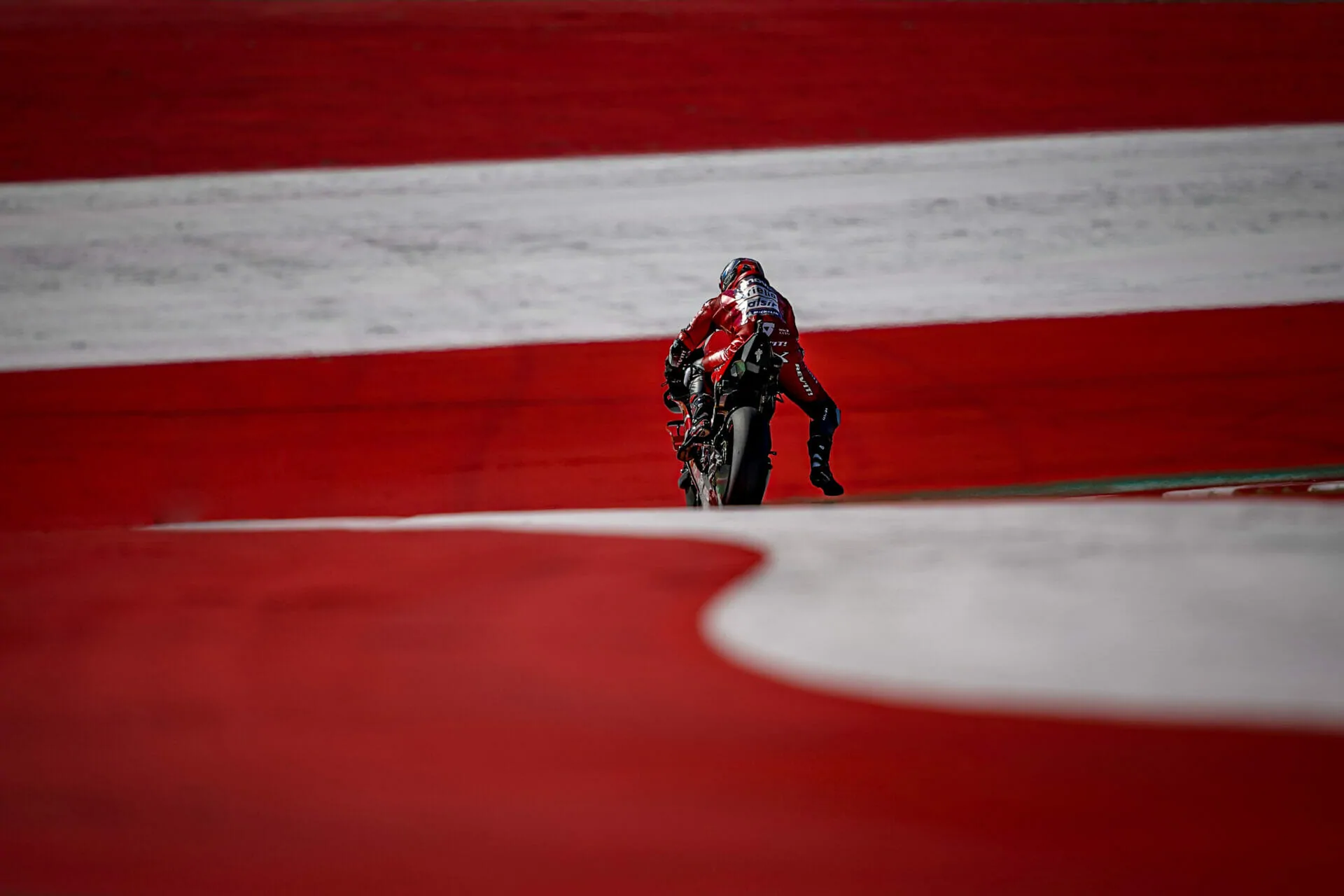 myWorld Motorrad Grand Prix von Österreich – Free Practice
Danilo Petrucci (#9 Ducati Team) – 1:24.330 (8º)
"Nel pomeriggio siamo riusciti a migliorare la nostra prestazione del mattino e quindi sono soddisfatto, anche perché questa è una pista un po' ostica per me perché come a Brno sui lunghi rettilinei perdo un po' di aerodinamica. Stiamo quindi cercando di migliorarci in frenata, dove possiamo recuperare un po' del tempo che perdiamo sul dritto. La mia squadra sta lavorando bene e sono contento di come ho girato con le gomme usate. Naturalmente domani dovremo cercare di fare un po' meglio e sfruttare anche le gomme nuove per cercare di partire davanti domenica in gara".
"In the afternoon we were able to improve on our morning performance and so I'm satisfied with that. This is a bit of a tough track for me because, like Brno with its long straights, I tend to lose a bit of aerodynamic efficiency, because of the way I'm built. As a result, we're trying to improve under braking, where we can make up a bit of the time we're losing on the straight. My squad is working well and I'm pleased with the way I lapped with the used tyres. Of course tomorrow we will have to try and do a bit better and also make the best of the new tyres so we can start Sunday's race from the front of the grid."
"Por la tarde hemos podido mejorar nuestras prestaciones y estoy contento especialmente porque esta es una pista complicada para mí porque, como en Brno, en las rectas largas pierdo un poco de aerodinámica. Estamos intentando mejorar en frenada, donde podemos recuperar un poco el tiempo perdido en las rectas. El equipo está trabajando bien y estoy contento de como he rodado con los neumáticos usados. Naturalmente mañana tenemos que intentar hacerlo mejor y aprovechar las gomas nuevas para salir en posiciones delanteras en carrera".