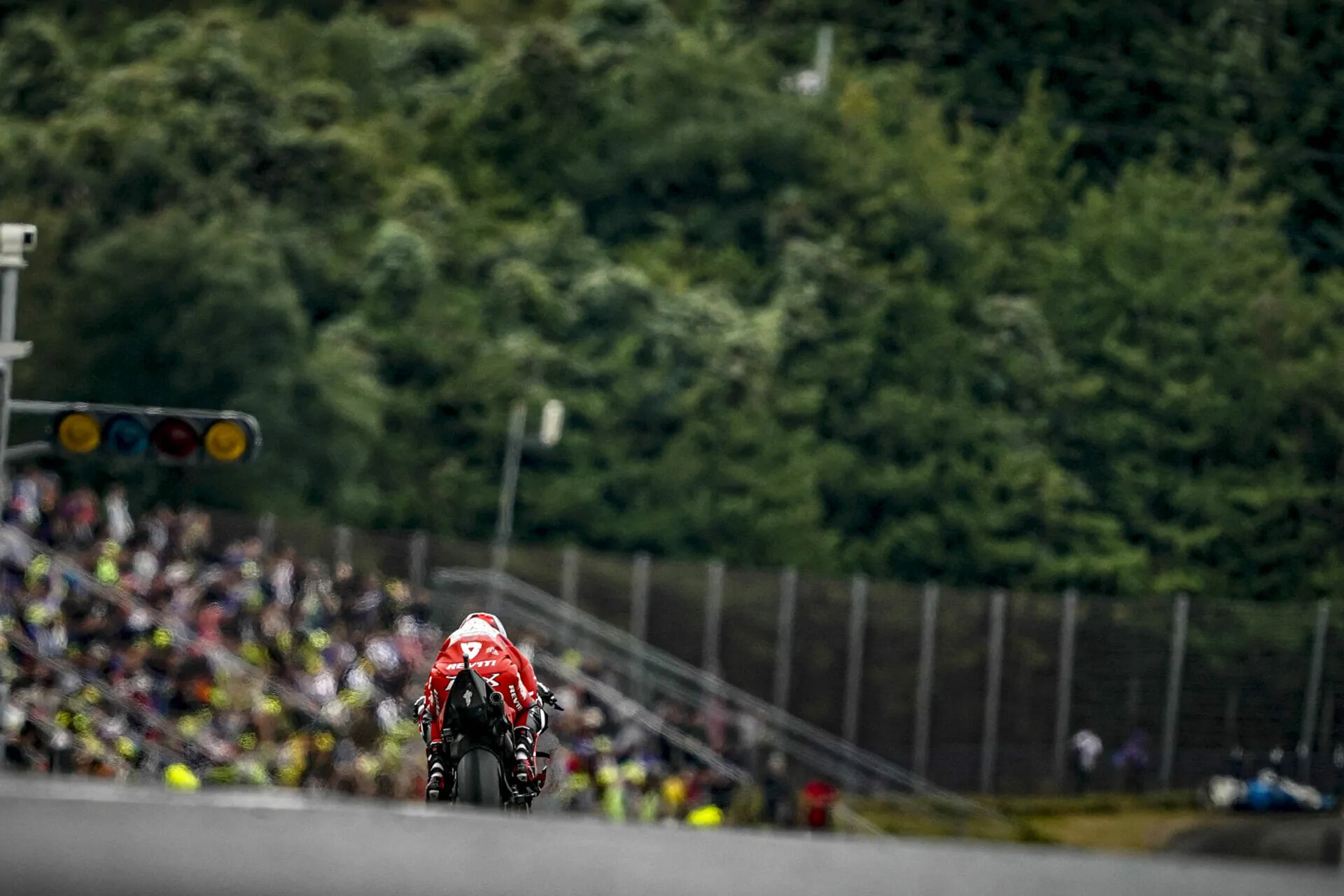 Motul Grand Prix of Japan – Qualifying Practice
Danilo Petrucci (#9 Ducati Team) – 1:46.427 (8º)
"Il nostro obiettivo era fare almeno la seconda fila, ma le condizioni del tracciato erano decisamente complicate ed era facile commettere un errore: purtroppo l'ho fatto proprio nell'ultimo giro e non sono riuscito a migliorare il mio tempo. Penso comunque che domani potremo essere competitivi e, anche se parto un po' indietro, sono convinto di poter fare una bella gara".
"Our intention was to at least get onto the second row, but the track conditions were rather complicated, and it was easy to make a mistake: unfortunately, I made one right on the last lap and wasn't able to improve my time. In any case, I think we can be competitive tomorrow and, even though I'm starting a little bit further back on the grid, I'm convinced I can do a good race."
"Nuestro objetivo era la segunda fila, pero las condiciones del trazado eran realmente complicadas y era muy fácil cometer un error: desgraciadamente lo he hecho en la última vuelta y no he sido capaz de mejorar el tiempo. De todos modos creo que mañana podemos ser competitivos y aunque salgo un poco atrás estoy convencido de hacer una buena carrera".