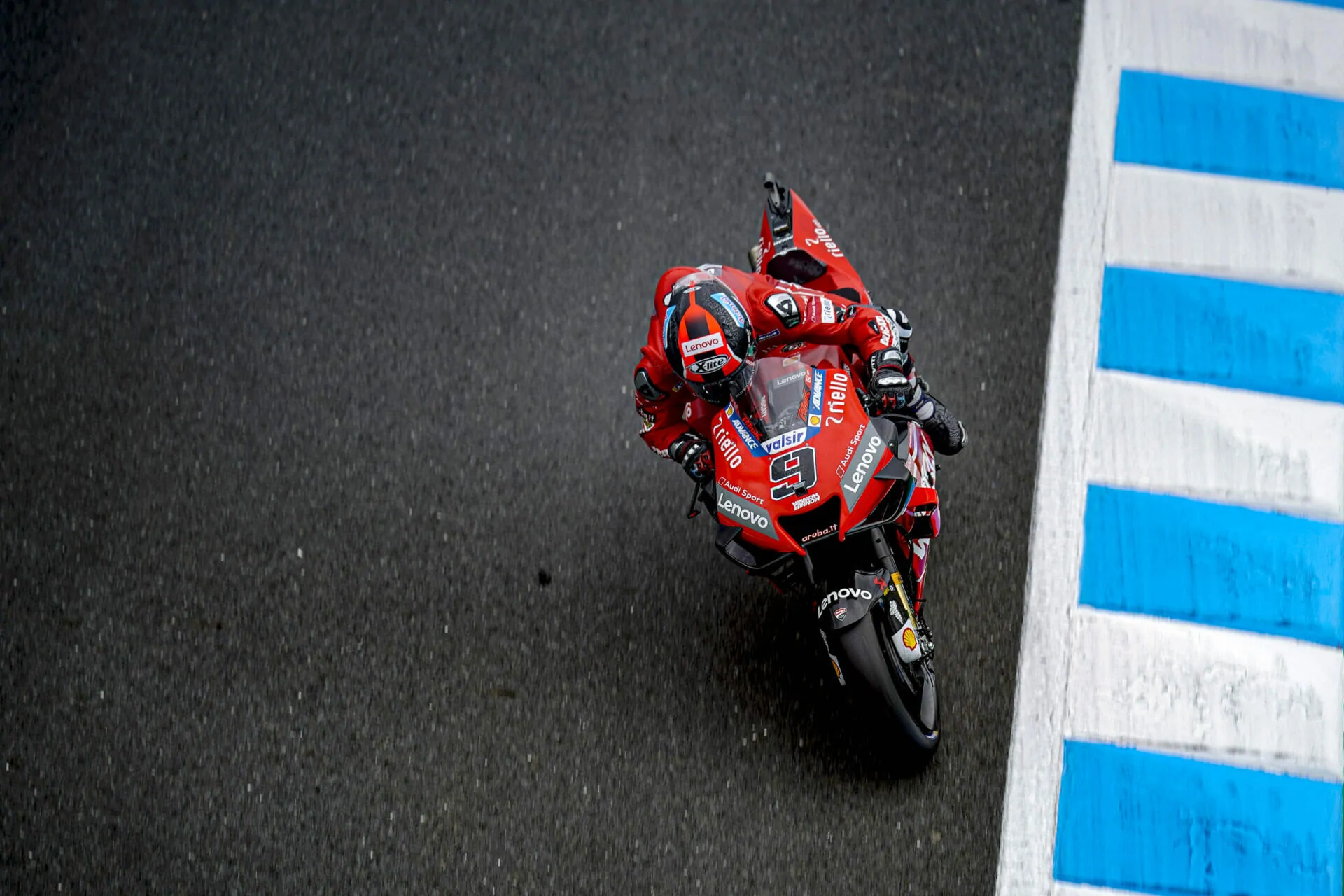 Motul Grand Prix of Japan – Free Practice
Danilo Petrucci (#9 Ducati Team) – 1:45.619 (8º)
"E' stata una giornata positiva per me: ho un buon feeling con la moto e, anche se non sono stato perfetto nel mio giro veloce della FP2, mi sento davvero a posto e sono contento di aver chiuso nei primi dieci, anche perché sembra che domani debba piovere. In ogni caso io penso di essere competitivo anche sul bagnato e quindi sono convinto di poter fare una buona qualifica".
"It was a positive day for me: I've got a good feeling with the bike and, even though I wasn't perfect on my fast lap in FP2, I feel really good and I'm happy to have finished inside the top 10, even though it looks like it's going to rain tomorrow. In any case I think I can also be competitive in the wet and so I'm sure I can do a good qualifying session."
"Ha sido una jornada positiva para mí: tengo buenas sensaciones con la moto y aunque no he hecho una vuelta perfecta en el FP2, me siento bien y estoy contento de haber terminado entre los diez primeros, sobretodo porque parece que mañana lloverá. En cualquier caso creo que soy competitivo también en mojado así que estoy convencido de poder hacer un buen clasificatorio".