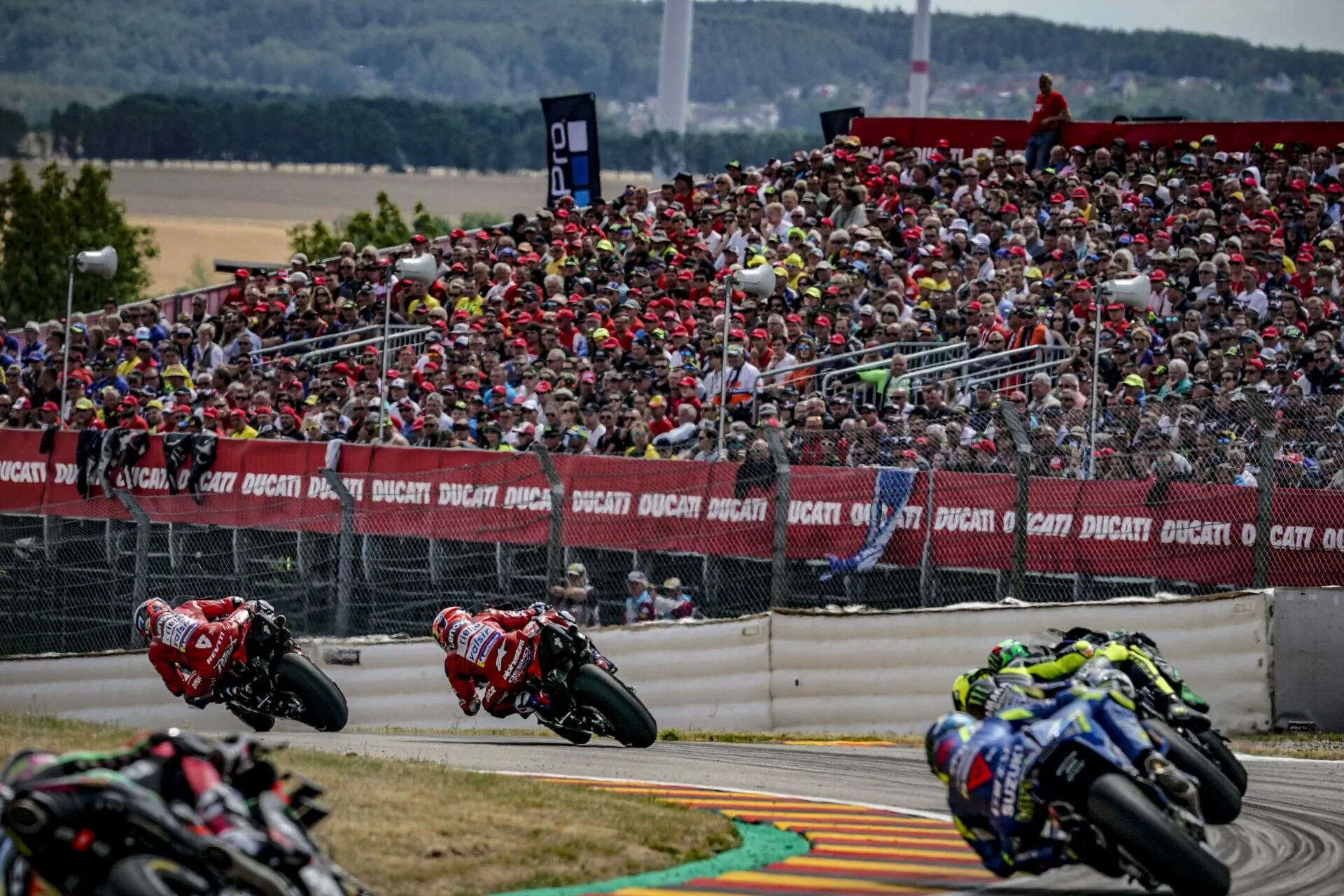 Motorrad Grand Prix RACE
Danilo Petrucci (#9 Ducati Team) – 4º
"Oggi abbiamo fatto il massimo, effettuando una bella rimonta e conquistando un quarto posto importante in ottica campionato. È stato un weekend complicato, ma fortunatamente la caduta di ieri non ha compromesso più di tanto la nostra prestazione in gara. Sono riuscito a partire bene recuperando subito posizioni, poi ho semplicemente cercato di gestire al meglio la gomma posteriore. Non è stato facile difendersi all'interno del gruppo ed ancora una volta abbiamo fatto una bella battaglia con Andrea e Jack. L'unica nota negativa è il distacco al traguardo, ma penso che abbiamo disputato una buona gara. Ora ci prenderemo una piccola pausa, durante la quale faremo di tutto per farci trovare ancora più competitivi alla ripresa del campionato".
"Today we did our best, making a strong comeback to finish fourth and take home important points for the championship. It's been a complicated weekend, but fortunately yesterday's crash didn't particularly compromise our performance during the race. I was able to get off to a strong start from twelfth place on the grid and I immediately recovered some positions, then I simply tried to manage the rear tyre in the best way possible. It wasn't easy to hold off the other riders of the pack, and once again I had a fun battle with Andrea and Jack. The only negative note is the gap from the winner, but I think we achieved the best possible result today. Now we'll take a small break, during which we'll work hard to be even more competitive by the time we're back in action and make up ground in the championship."
"Hoy hemos hecho el máximo, haciendo una preciosa remontada y conquistando la cuarta posición que es importante para el campeonato. Ha sido un fin de semana complicado, pero por suerte la caída de ayer no ha condicionado demasiado mi rendimiento. He salido bien, he recuperado rápidamente posiciones y después he intentado simplemente gestionar los neumáticos de la mejor manera posible. No ha sido fácil defenderse del grupo y hemos hecho una bonita batalla con Andrea y Jack (Miller). La única nota negativa es la diferencia respecto al primero, pero era complicado hacerlo mejor. Ahora tenemos una pequeña pausa en la que haremos todo lo que haga falta para volver más competitivos a la próxima carrera y remontar en la clasificación".