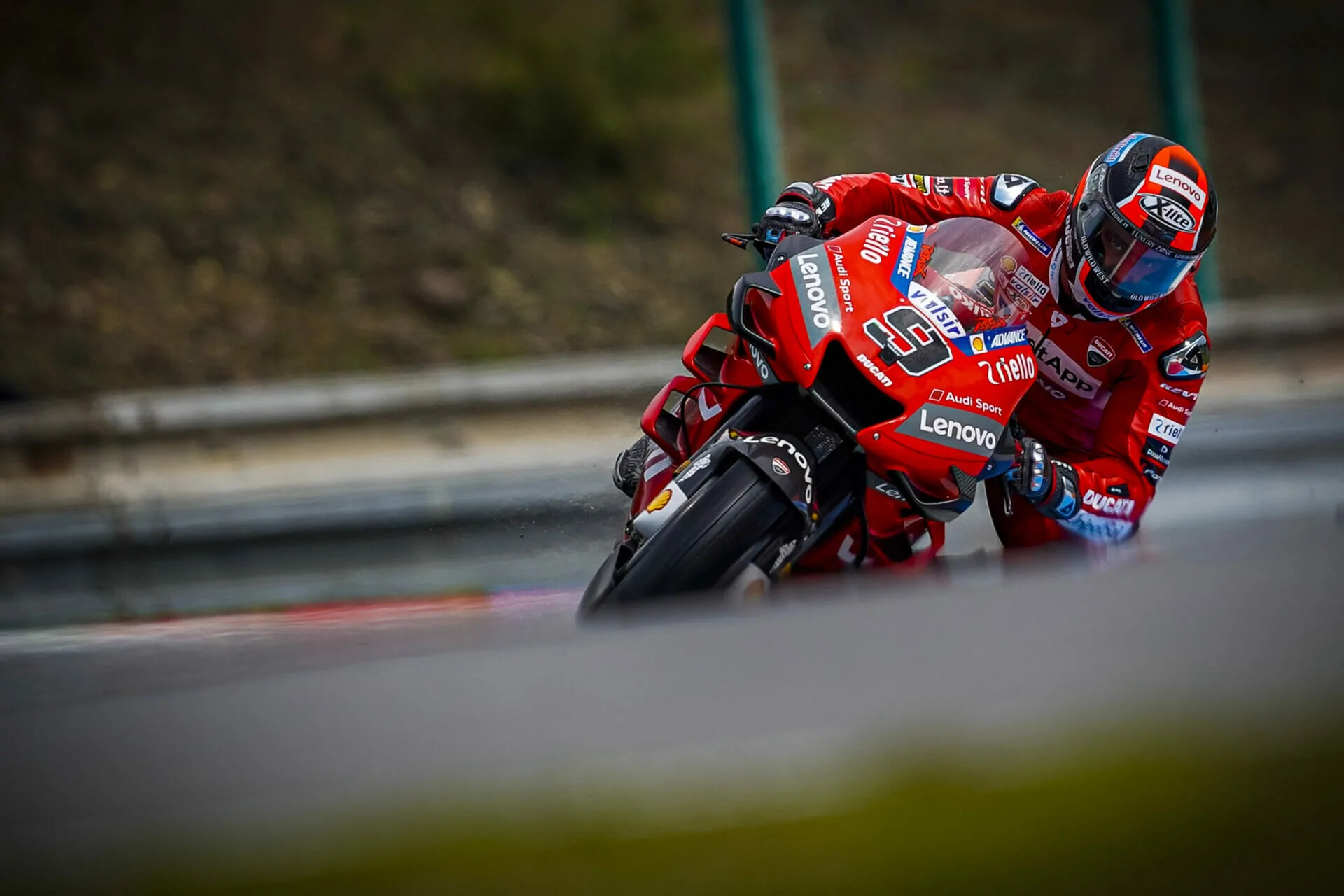 Monster Energy Grand Prix České republiky – Qualifying Practice
Danilo Petrucci (#9 Ducati Team) – 2:06.457 (8º)
"E' stata una qualifica molto complicata perché le condizioni della pista erano difficili da interpretare. Il tracciato era bagnato e poi si è andato progressivamente asciugando, ma verso la fine della sessione ha ricominciato a piovere e purtroppo non sono riuscito ad essere veloce quando sono uscito con le gomme slick. In ogni caso, anche se il nostro obiettivo è sempre quello di partire nelle prime due file, la terza non è poi così male e domani spero di riuscire a fare una buona partenza per giocarmi le mie carte in gara, che sembra sarà asciutta".
"It was a very complicated qualifying session because the track conditions were difficult to interpret. The track was wet and then it gradually got drier, but towards the end of the session it started to rain again and unfortunately I wasn't able to be quick when I went out on slick tyres. In any case, even though our aim is always to start from the first two rows, row 3 is not bad at all and tomorrow I hope to get a good start and then play my cards in the race, which looks like being dry.
"Ha sido un clasificatorio muy complicado porque las condiciones de la pista eran difíciles de interpretar. El trazado estaba mojado pero después se ha ido secando poco a poco y al final de la sesión ha vuelto a llover y no he podido ser rápido cuando he salido con el neumático slick. En cualquier caso, a pesar de que nuestro objetivo es siempre el de salir desde la primera fila, la tercera no está tan mal y mañana me espero hacer una buena salida para jugarme mis cartas en carrera, que parecer que será en seco".