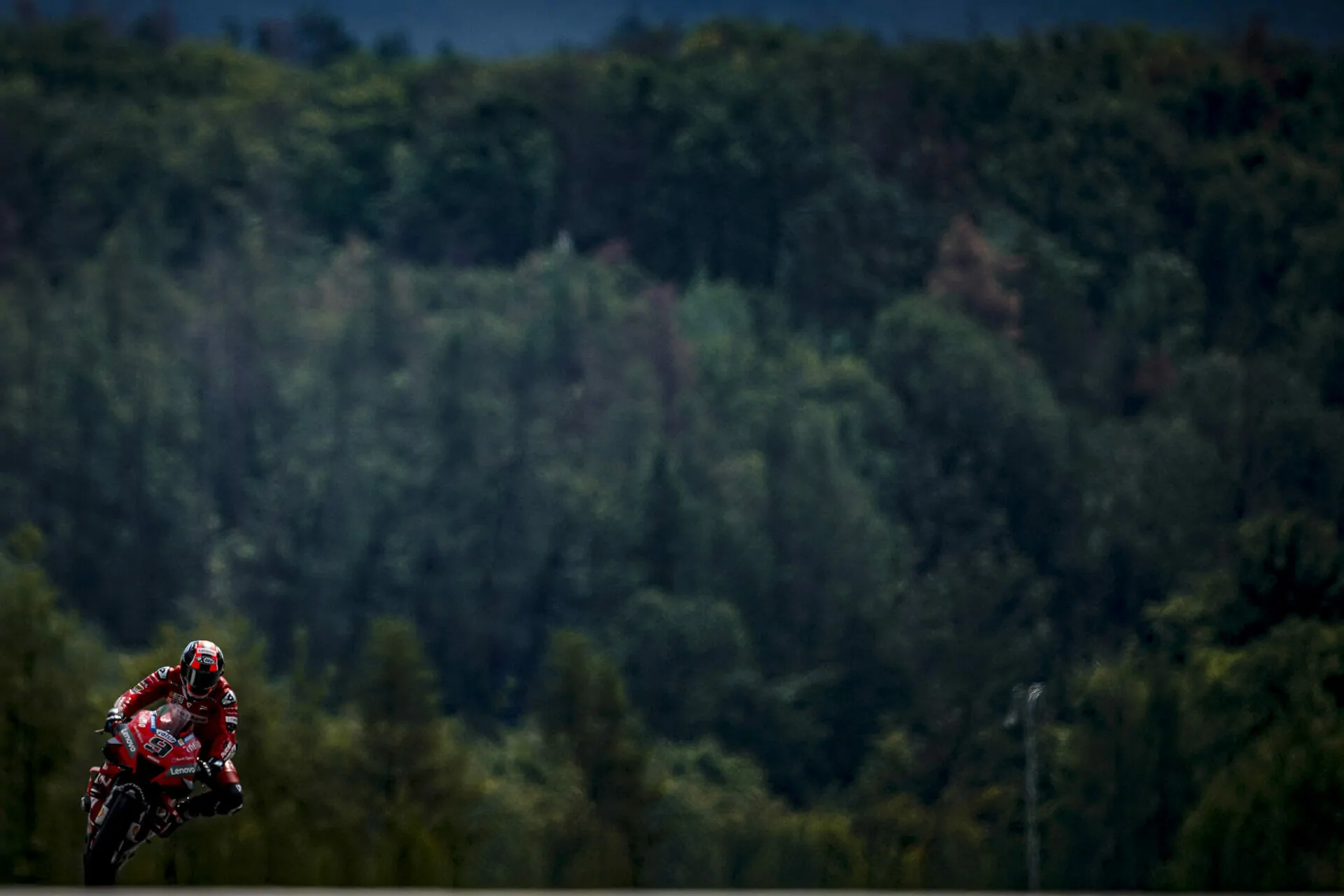 Monster Energy Grand Prix České republiky – Free Practice
Danilo Petrucci (#9 Ducati Team) – 1:56.593 (10º)
"Non è stato molto facile partire con la gomma dura, perché quest'anno non c'è molto grip qui a Brno e soprattutto il degrado delle gomme è molto alto e quindi in gara bisognerà gestirle bene. Non riesco ancora ad essere velocissimo, perché sono un po' in difficoltà a fermare la moto, però c'è sicuramente margine: sia Andrea che Jack sono andati più forte di me e quindi adesso dovremo migliorare. Abbiamo capito la direzione da prendere e speriamo che domani il tempo sia buono. Credo che domani useremo di nuovo la nuova carena, perché questa mattina mi ha aiutato e sono contento del feeling che ho avuto".
"It wasn't very easy to start off with the hard tyre today, because this year there doesn't seem to be much grip at Brno, and above all there is a lot of tyre wear so in the race you have to manage it well. For the moment I'm not able to be very quick, because I'm struggling a bit to stop the bike, but there's certainly margin to improve: both Andrea and Jack went quicker than me so now we'll have to improve. We understand the direction to take so let's hope the weather will be good tomorrow. I think we'll use the new fairing again tomorrow, because this morning it helped me and I'm happy with the feeling it gave me."
"No ha sido muy fácil salir con el neumático duro porque este año no hay mucho grip en Brno y sobretodo el desgaste de los neumáticos es muy alto y nos tocará gestionarlos bien. No soy capaz aún de ser muy rápido porque me cuesta parar la moto, pero seguramente hay margen: tanto Andrea como Jack han sido más rápidos que yo así que tenemos que mejorar. Hemos entendido qué dirección tenemos que tomar y espero que mañana el tiempo sea bueno. Creo que mañana usaremos otra vez el nuevo carenado porque esta mañana me ha ayudado y estoy contento con el feeling que he tenido".