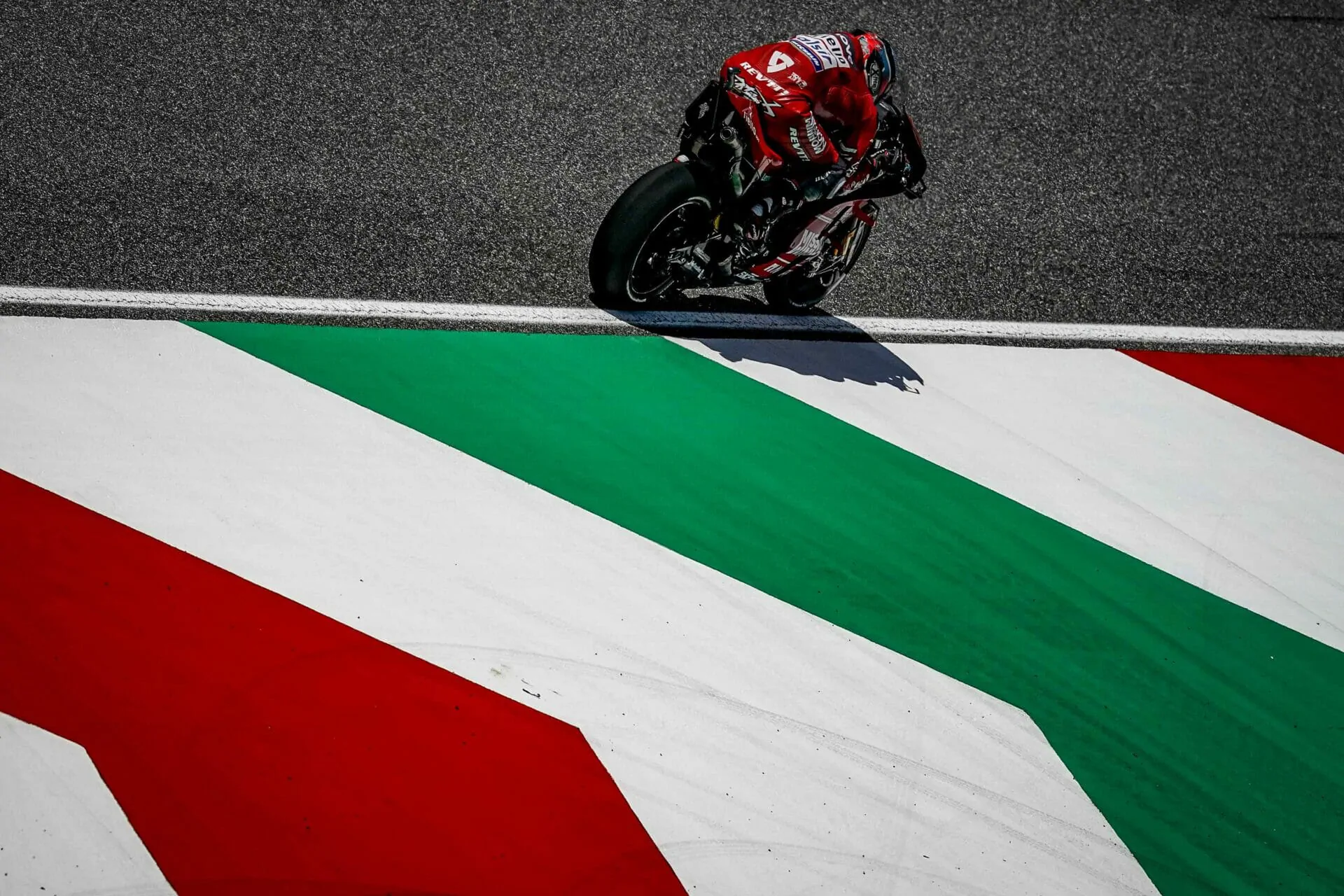 Italia GP Free Practice
Danilo Petrucci (#9 Mission Winnow Ducati) – 1:46.863 (3º)
"Oggi le mie sensazioni in sella sono state piuttosto buone, anche se fisicamente non sono in perfetta forma a causa di un forte mal di gola. Entrambe le sessioni sono andate abbastanza bene, ma la pista al momento non offre molto grip, tanto che nemmeno con la gomma morbida nuova al posteriore si avverte tanta differenza. Al momento perdo ancora qualcosa nel quarto settore, dove fatico un po' ad inserire la moto nell'ultima curva e non riesco a fare le traiettorie che vorrei. Per domani ci concentreremo innanzitutto su questo aspetto, analizzando e comparando i dati. Dobbiamo tenere alta la concentrazione e prepararci ad una bella lotta in qualifica, perché siamo tutti molto vicini. L'obiettivo resta la pole position, o come minimo le prime due file".
"Today the feeling with the bike was quite good, even though I'm not in perfect shape physically since I have a cold. Both sessions went quite well, even though the track doesn't have much grip at the moment, to the point that you don't feel a big difference even with a new soft rear tyre. So far, I'm still losing some time in the final sector, where I struggle to make the bike turn as I'd want to and I still can't pick the lines I'd like to in the last corner. This is what we'll focus on first, analyzing and comparing data. We need to stay focused and get ready for a fight during qualifying, because we're all close at the top. Our goal is to fight for pole position, or the first two rows at least."
"Mis sensaciones encima de la moto han sido buenas, a pesar de que físicamente no estoy al 100% porque me duele mucho la garganta. En ambas sesiones he ido bastante bien, pero la pista por el momento no tiene mucho grip y con el neumático blando nuevo trasero no puedes marcar la diferencia. Todavía pierdo algo en el cuarto sector, me cuesta meter la moto en la última curva y no puedo hacer la trayectoria que me gustaría. Para mañana nos concentraremos en esto, analizando y comparando datos. Tenemos que estar concentrados y prepararnos para una bonita batalla en el clasificatorio, porque estamos todos muy cerca. El objetivo es la Pole Position, o como mínimo las dos primeras filas".