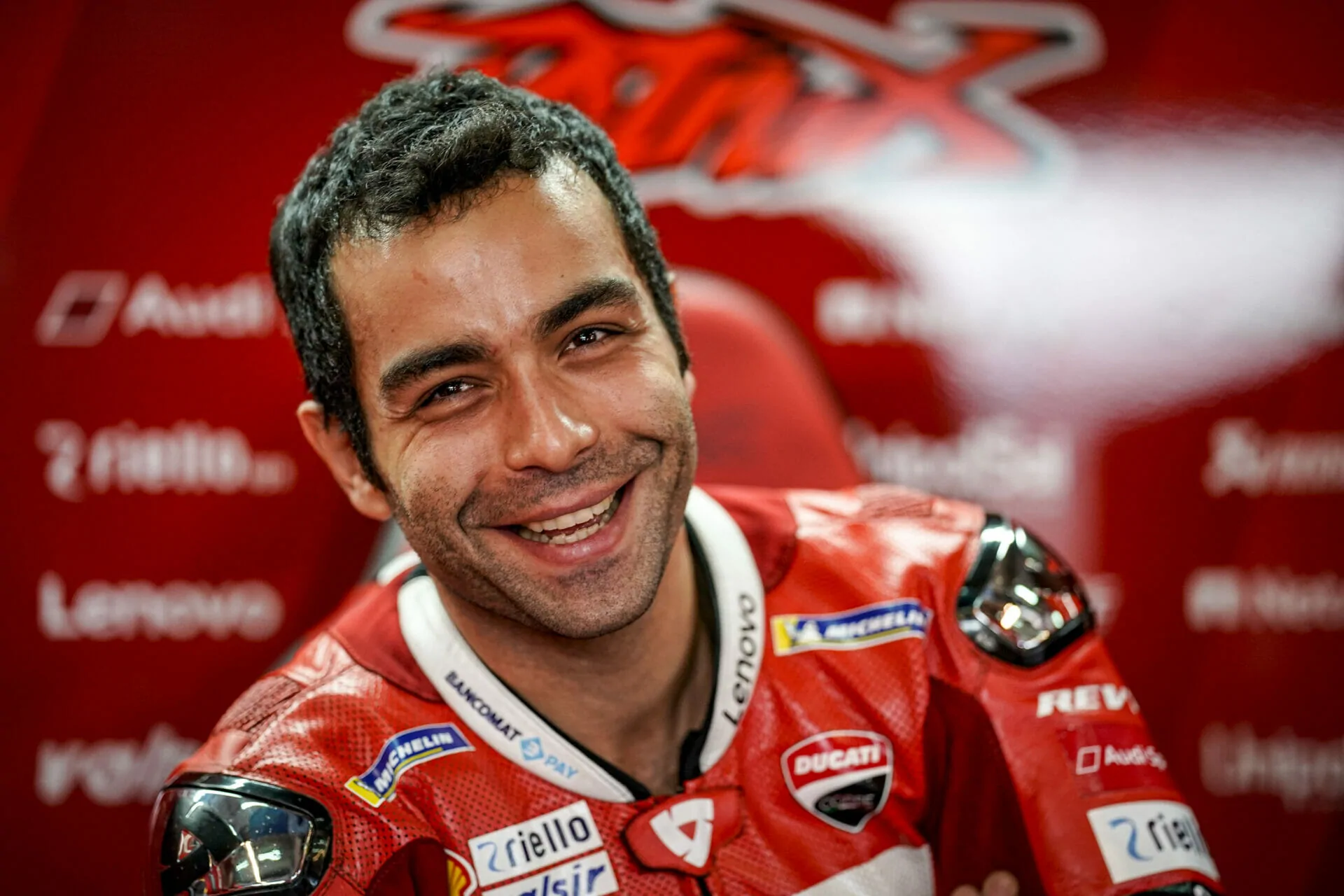 Gran Premio Michelin® de Aragon – Qualifying Practice
Danilo Petrucci (#9 Ducati Team) – 1:48.682 (15º)
"Non riesco ancora a guidare la mia moto come vorrei. Sto provando anche a modificare lo stile di guida ma sono ancora lontano e non sono sufficientemente veloce: soprattutto non riesco a sfruttare bene le gomme nuove, però sono più fiducioso sul passo gara, anche se partire così indietro certamente non aiuta e non ho la velocità per stare davanti. In ogni caso domani possiamo fare una buona gara e, anche se non potremo lottare per il podio, cercheremo di portare a casa il maggior numero di punti".
"I'm still not able to ride my bike the way I want. I'm also trying to modify my riding style but I'm some way behind and am simply not fast enough: in particular I'm not able to get the best out of the new tyres, but I'm more confident about the race pace, even though starting so far behind certainly doesn't help and I haven't got the speed to stay at the front. In any case tomorrow I feel sure we can do a good race and, even though we can't fight for the podium, we'll try and bring home as many points as possible."
"No puedo pilotar la moto como me gustaría. Estoy intentando modificar mi estilo de pilotaje pero estoy todavía lejos y no soy suficientemente rápido: sobretodo no soy capaz de aprovechar los neumáticos nuevos, pero estoy confiado con el ritmo para la carrera, aunque salir tan atrás no nos ayuda y no tengo la velocidad para estar delante. En cualquier caso mañana podemos hacer una buena carrera y aunque no podamos luchar por el podio intentaremos llevar a casa el mayor número de puntos".