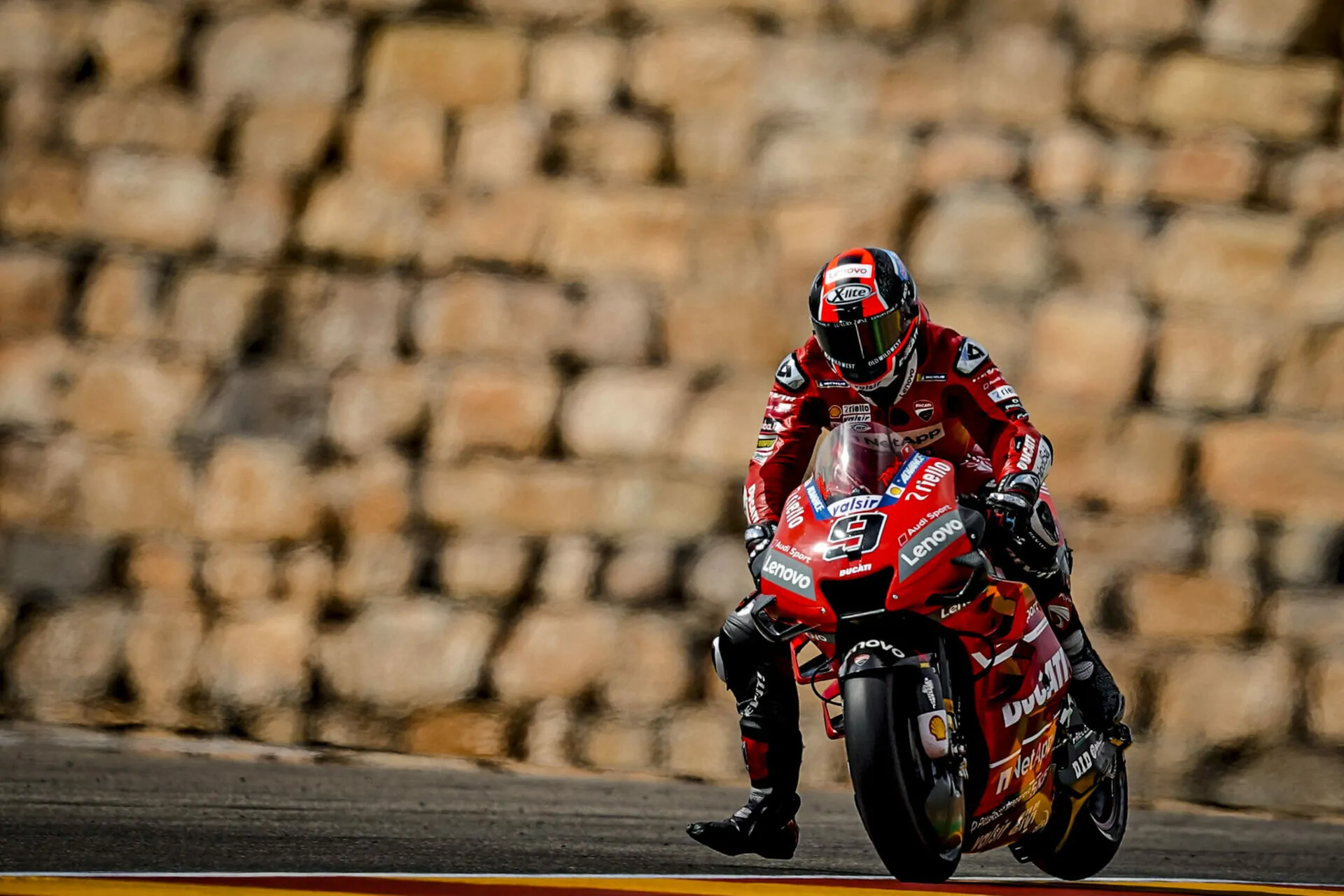 Gran Premio Michelin® de Aragon – Free Practice
Danilo Petrucci (#9 Ducati Team) – 1:48.873 (12º)
"Sinceramente mi aspettavo di ottenere un tempo migliore, ma quando ho messo le gomme morbide nuove non sono riuscito ad essere abbastanza veloce, mentre questa mattina con le gomme dure nella FP1 mi ero trovato bene. Purtroppo sembra che domani ci potrà essere brutto tempo per cui non so se sarà possibile entrare nella top ten per evitare la Q1. Chiaramente non sono soddisfatto di oggi, ma ci impegneremo come sempre per migliorare in vista della gara".
"To be honest I expected to set a better time, but when I put on the soft new tyres, I couldn't lap fast enough, while this morning with the hard tyres in FP1 I felt pretty good. Unfortunately, it seems that tomorrow there might be bad weather, so I don't know if it will be possible to get into the top 10 to avoid Q1. I'm clearly not very satisfied with today, but as always we'll strive to improve for the race."
"Sinceramente me esperaba hacer un tiempo mejor, pero cuando he puesto los neumáticos blandos nuevos no he sido capaz de ser tan rápido mientras que por la mañana con las gomas duras en el FP1 me había encontrado bien. Desgraciadamente parece que mañana lloverá así que no estoy seguro de clasificarme entre los diez primeros para evitar el Q1. Claramente no estoy satisfecho de hoy, pero trabajaremos duro para mejorar en la carrera".