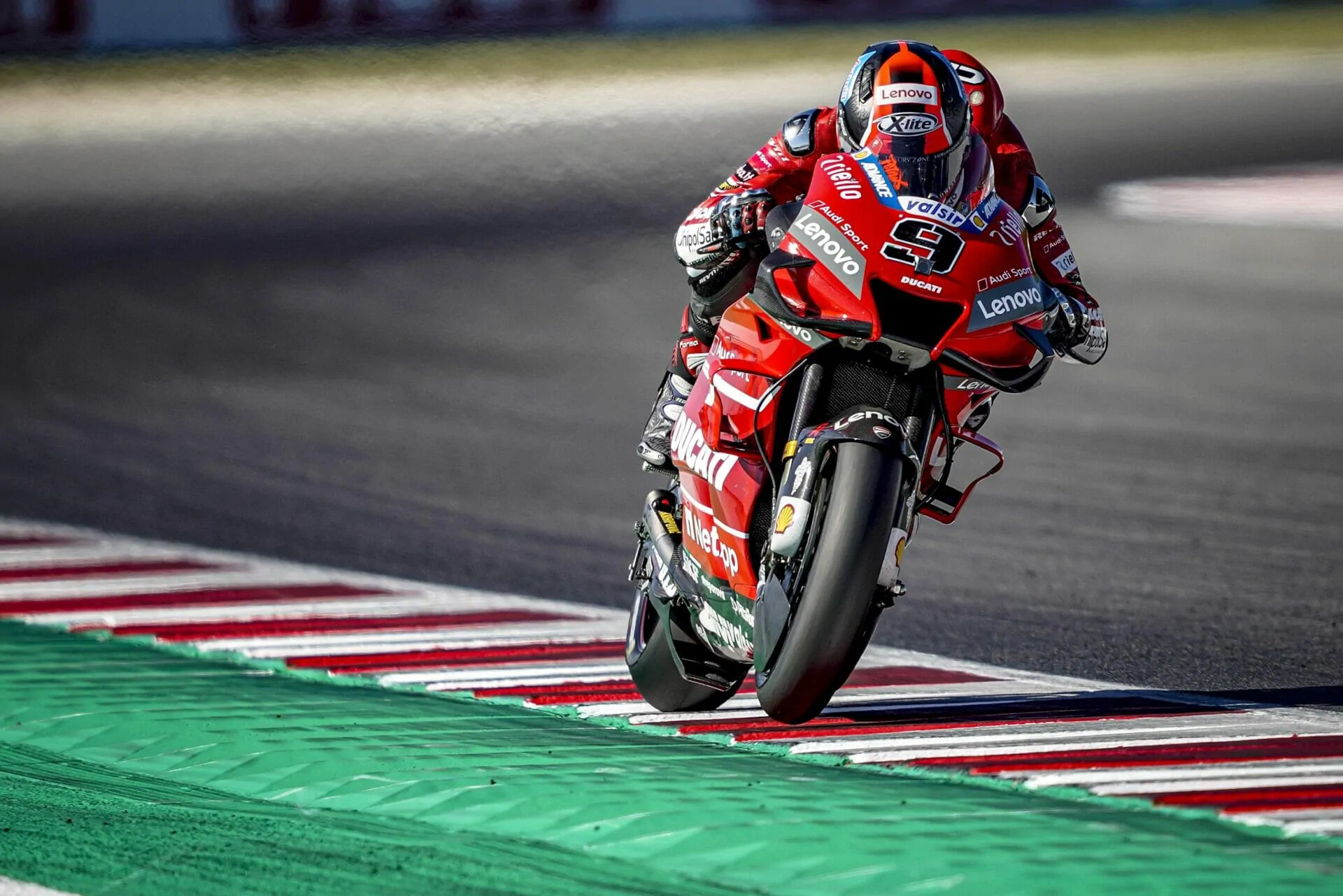 GP Octo di San Marino e della Riviera di Rimini – Qualifying Practice
Danilo Petrucci (#9 Ducati Team) – 1:33.630 (17º)
"E' stata la mia peggiore qualifica della stagione e sinceramente non mi aspettavo di dover partire così indietro, anche se sapevo che sul giro singolo avrei faticato. Chiaramente la posizione in griglia non mi aiuta, ma sono abbastanza fiducioso per la gara perché il mio passo non è male. Questa sera analizzeremo bene i dati per cercare di trovare una soluzione che possa migliorare il mio feeling in vista della gara di domani".
"It was my worst qualifying of the season and to be honest I didn't expect to have to start so far behind, even though I knew that over one lap I was going to struggle. Clearly the grid position doesn't help me one bit, but I'm quite confident for the race because my pace is not bad. This evening we'll have a good look at the data to try and find a solution that can help to improve my feeling for the race tomorrow".
"Ha sido el peor clasificatorio de la temporada y no me esperaba salir tan atrás, aunque sabía que a una vuelta nos costaría. La posición en parrilla no ayuda, pero estoy confiado para la carrera porque mi ritmo no es tan malo. Esta tarde analizaremos bien los datos para intentar encontrar una solución que pueda mejorar mis sensaciones para la carrera".