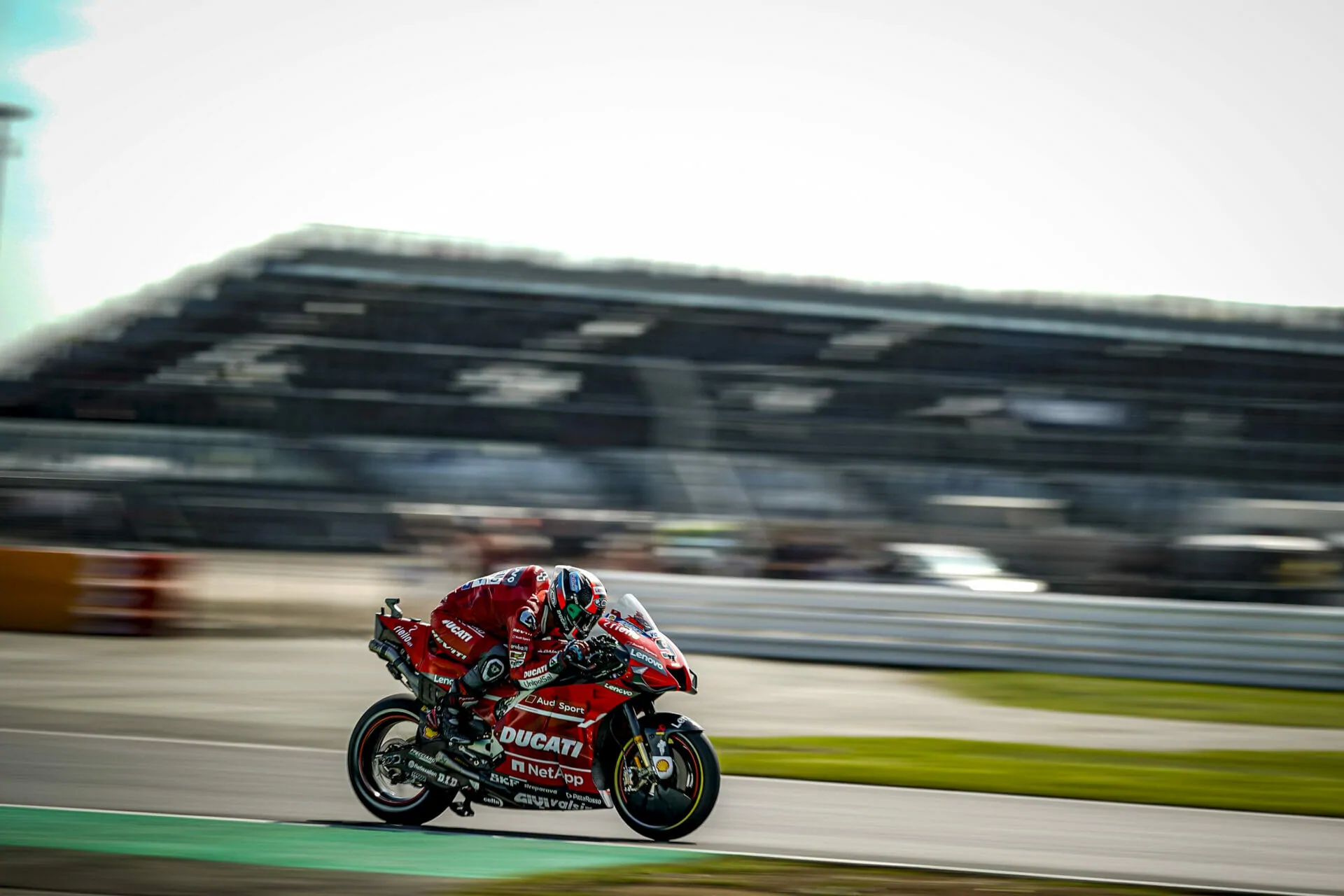 GoPro BRITISH GRAND PRIX MotoGP – Qualifying Practice
Danilo Petrucci (#9 Ducati Team) – 1:59.487 (11º)
"Purtroppo non sono riuscito a fare una buona qualifica. Peccato perché questa mattina la moto mi piaceva moltissimo ed ero veloce: nel pomeriggio abbiamo fatto delle piccole modifiche ma non ho più ritrovato lo stesso feeling. Nella Q2 c'era tanto grip dietro e molto poco sull'anteriore e sentivo lo sterzo molto leggero per cui non sono riuscito a ripetere neanche il tempo di questa mattina, forse a causa della temperatura più elevata. Il nostro obiettivo minimo era partire dalla seconda o dalla terza fila, ma non ci siamo riusciti e quindi la gara non sarà molto facile per noi. Adesso però analizzeremo bene i dati per capire meglio cosa è successo e cercare di trovare una soluzione per domani".
"Unfortunately, I wasn't able to do a good qualifying session. It's a pity because this morning I liked the bike a lot and I was fast: in the afternoon we made a few small changes but I wasn't able to find the same feeling. In Q2 there was a lot of rear grip but not very much at the front and I felt that the steering was lighter so I couldn't even repeat this morning's time, maybe because of the higher temperature. Our minimum aim was to start from the second or the third row, but we didn't manage it and so the race won't be very easy for us. Now we'll have to have a close look at the data to see exactly what happened and try and find a solution for tomorrow."
"Desgraciadamente no he sido capaz de hacer un buen clasificatorio. Lástima porque esta mañana estaba a gusto con la moto y he sido rápido: por la tarde hemos hecho algún pequeño cambio pero no he encontrado las mismas sensaciones. En el Q2 había mucho grip atrás pero poco en el neumático delantero y sentía la dirección muy ligera y por eso no he podido repetir el tiempo de esta mañana, quizás también a causa de las altas temperaturas. Nuestro objetivo era salir desde la segunda fila o la tercera, pero no lo hemos logrado así que la carrera será muy complicada para nosotros. Ahora tenemos que analizar bien los datos para entender qué pasará e intentar encontrar una solución para mañana".