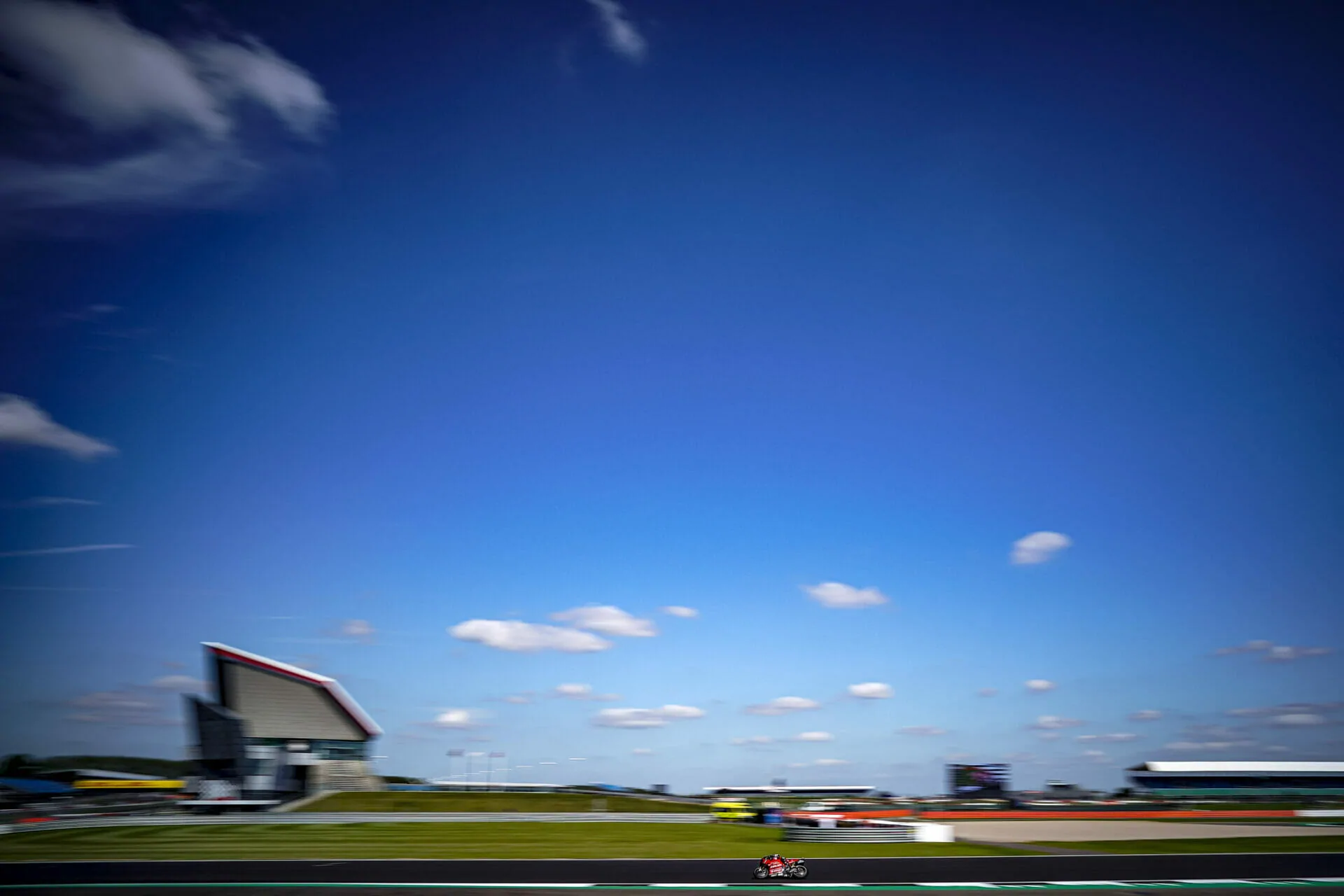 GoPro BRITISH GRAND PRIX MotoGP – Free Practice
Danilo Petrucci (#9 Ducati Team) – 2:00.428 (10º)
"Sono abbastanza soddisfatto, soprattutto per il feeling che ho avuto questa mattina. La pista con il nuovo asfalto è in ottime condizioni, e nel pomeriggio abbiamo fatto delle prove di gomme per capire in che direzione andare per domani e domenica. Purtroppo alla fine della sessione non sono riuscito a sfruttare al meglio la gomma morbida per ottenere un tempo migliore, a differenza degli altri piloti. Abbiamo sicuramente ancora da lavorare per mettere a posto diversi dettagli e soprattutto capire che gomme scegliere per la gara, però è stato un inizio positivo".
"I'm quite satisfied, above all for the feeling that I had this morning. The track with the new asphalt is in an excellent condition, and in the afternoon we did some tyre testing to see which direction to take tomorrow and Sunday. Unfortunately, at the end of the session I wasn't able to make the best use of the soft tyre to do a better lap time, unlike the other riders. We've still got some work to do to finalize a few details and above all see which tyre to choose for the race, but all in all it's been a positive start."
"Estoy bastante satisfecho, sobretodo por el feeling que he tenido esta mañana. La pista con el nuevo asfalto está en buenas condiciones y por la tarde hemos hecho pruebas con los neumáticos para entender en qué dirección tenemos que ir mañana. Desgraciadamente al final de la sesión no he podido aprovechar al máximo el neumático blando para mejorar el tiempo, como si han hecho otros pilotos. Tenemos todavía trabajo por hacer para meter los detalles en su sitio y sobretodo entender qué neumáticos escoger para la carrera, pero ha sido un inicio positivo".