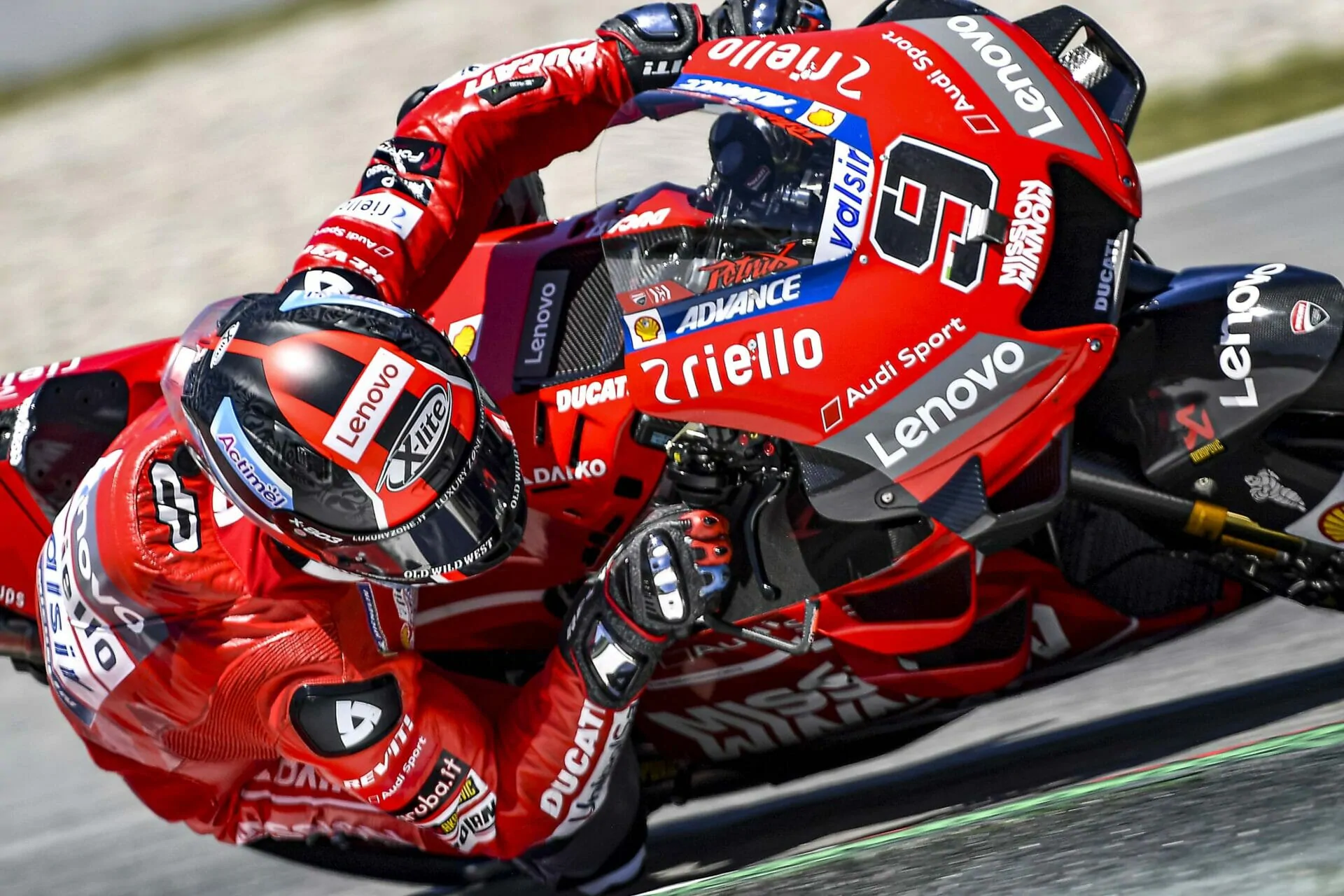 Catalunya GP Test
Danilo Petrucci (#9 Mission Winnow Ducati) – 1:39.917 (11º)

"Sono soddisfatto di questo test. Abbiamo provato diversi aggiornamenti, sia a livello di ciclistica che di elettronica ed aerodinamica, trovando alcune soluzioni che mi hanno dato buone sensazioni in sella. In particolare, abbiamo migliorato il feeling all'anteriore ed il comportamento della moto a centro curva. La pista forse era un po' più veloce rispetto a ieri, ma siamo stati veloci con gomme usate, cosa che non è mai scontata. Utilizzeremo alcune di queste novità già a partire dal prossimo round ad Assen, dove ripartiremo da questa base con l'obiettivo di continuare il momento positivo".
"I'm satisfied with how this test went. We tried several upgrades in terms of chassis, electronics and aerodynamics, finding some solutions that gave me better sensations on the bike. In particular, we improved the feeling with the front and mid-corner turning. The track may have been a bit quicker compared to yesterday, but we were fast with used tyres, which is never something to take for granted. We'll utilize some of these upgrades starting from next round at Assen, where we'll resume from this base to keep the positive momentum."
"Estoy contento de este test. Hemos probado varias actualizaciones, también en electrónica y aerodinámica, y hemos mejorado nuestras sensaciones con el neumático delantero y el comportamiento de la moto en el centro de la curva. La pista estaba un poco más rápida que ayer y hemos sido veloces con neumáticos usados. Utilizaremos algunas de estas novedades en Assen, donde saldremos con esta base con el objetivo de seguir con esta racha positiva".