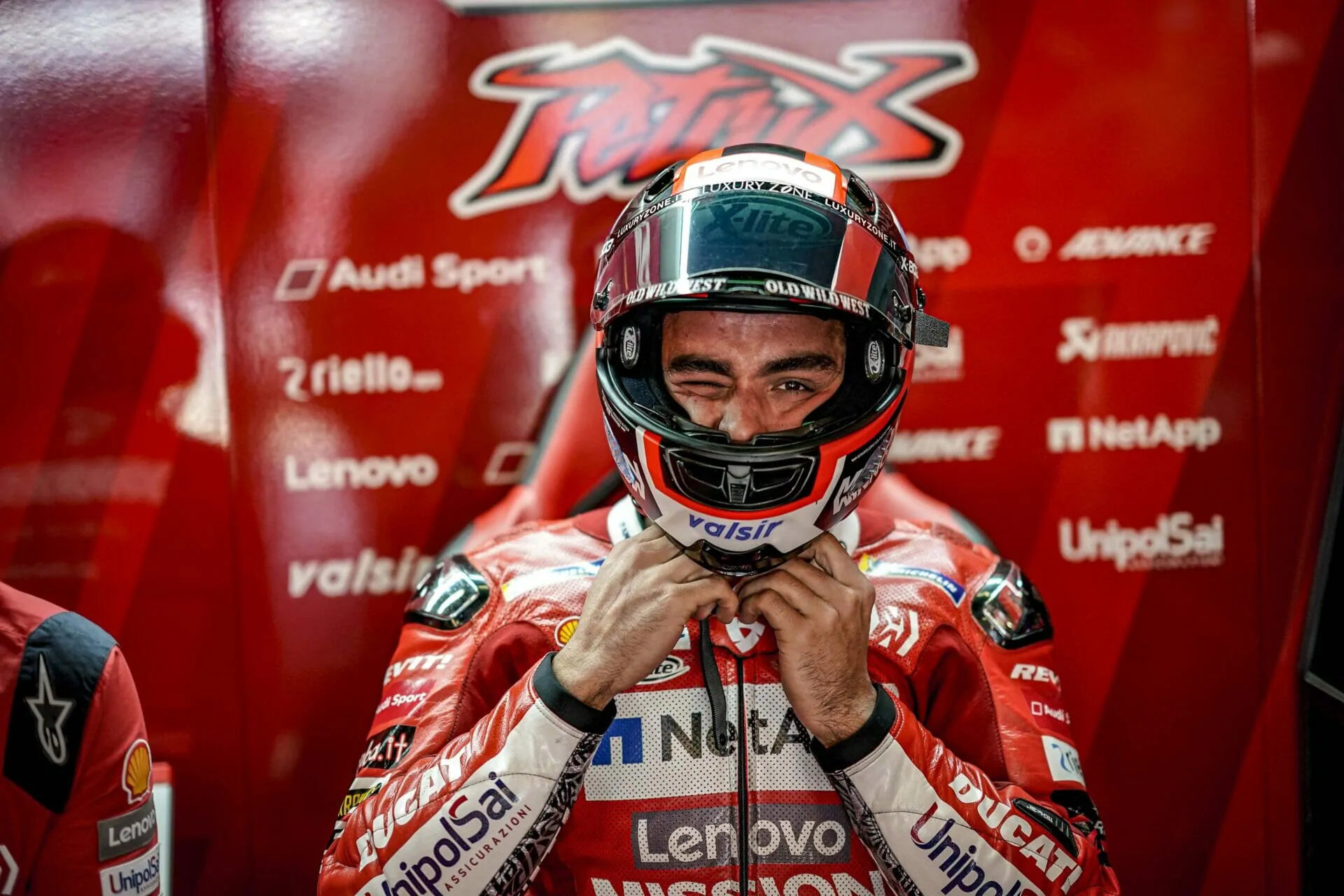 Catalunya GP Qualifying Practice
Danilo Petrucci (#9 Mission Winnow Ducati) – 1:39.844 (7º)

"Oggi siamo partiti con il piede giusto e siamo stati veloci fin dalle prime uscite. Anche in FP4 eravamo competitivi, al netto dei tempi sul giro, perché non ho utilizzato gomme nuove. In qualifica ho fatto immediatamente un buon tempo, ma quando stavo rientrando ai box sono scivolato a bassa velocità. Purtroppo quando sono ripartito con la seconda moto non ho ritrovato le stesse sensazioni e non sono riuscito a migliorarmi. C'è molto meno grip rispetto al 2018 e mi aspetto una gara complessa, con molte variabili da gestire, dall'usura degli pneumatici alla costanza sul passo. Per quanto ci riguarda, ci siamo concentrati sulla gestione delle gomme sulla distanza di gara e quindi sono fiducioso che anche domani saremo della partita".
"Today we started off on the right foot and we've been fast since the very first laps. Even during FP4, despite our final position, we were competitive as we only rode with used tyres. In qualifying I was able to set a good lap time right away, but when I was coming back to the pits I crashed at a very low speed. Unfortunately, when I got out on track with the second bike, I couldn't find the same feeling and I wasn't able to improve further. Grip levels are much lower than last year, and I expect a tricky race with many variables to manage, from tyre wear to overall consistency. As for us, we focused on tyre management over the race distance so I'm confident we'll be able to put up a fight tomorrow as well."
"Hoy hemos empezado con buen pie y hemos sido rápidos desde la primera salida. También en el FP4 hemos sido competitivos aunque no he utilizado neumáticos nuevos. En el clasificatorio he hecho un buen tiempo rápidamente pero cuando estaba volviendo al box tranquilamente me he caído de manera inesperada. Desgraciadamente cuando he salido con la segunda moto me he encontrado con las mismas sensaciones y no he podido mejorar. Hay mucho menos grip que el año pasado y me espero una carrera compleja y con muchas variables a gestionar, desde la elección de los neumáticos a la constancia en el ritmo. Estamos concentrados en nuestro trabajo para gestionar los neumáticos para la carrera y estoy confiado que nos la podremos jugar mañana".