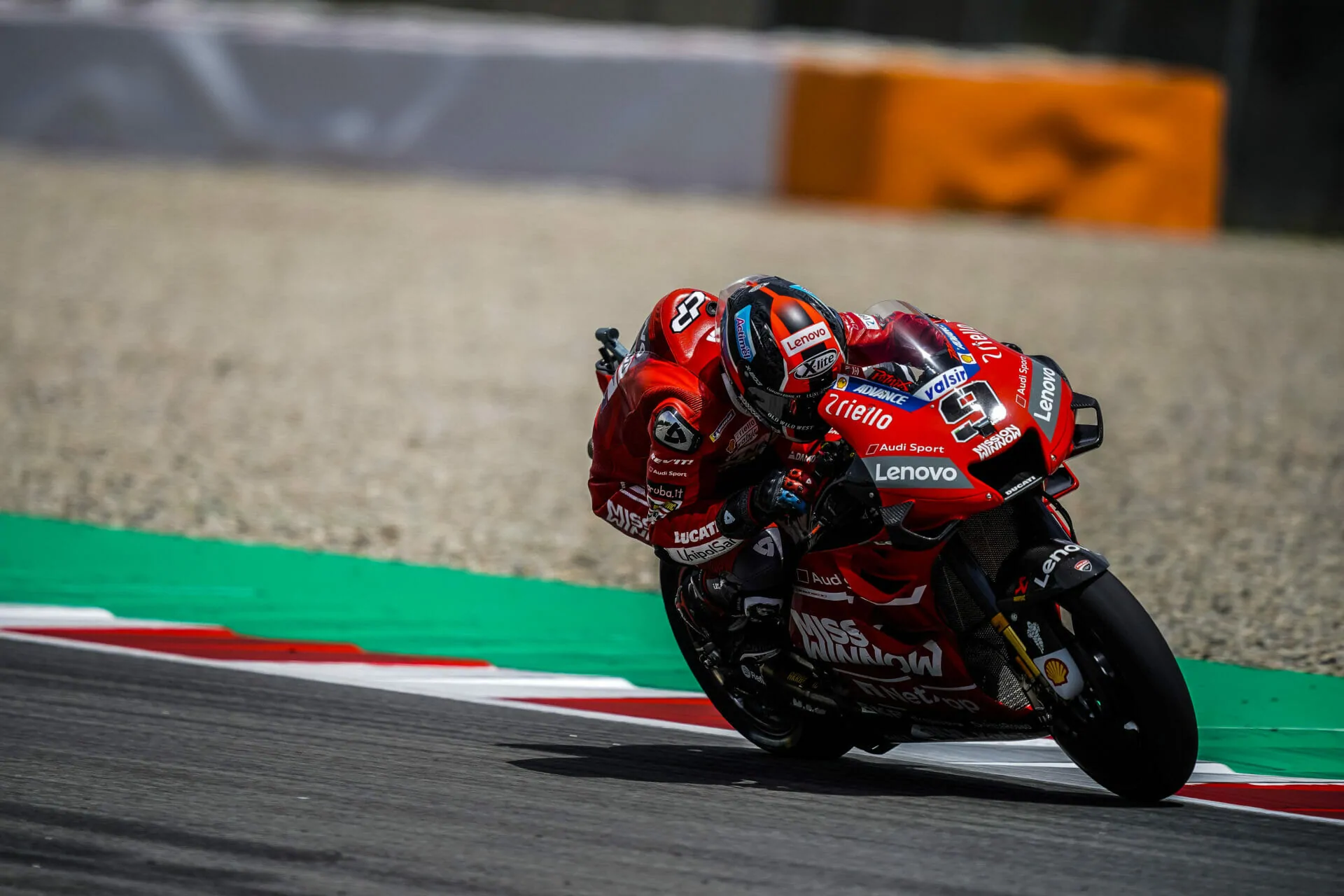 Catalunya GP Free Practice
Danilo Petrucci (#9 Mission Winnow Ducati) – 1:40.599 (8º)

"Le sensazioni in sella sono abbastanza buone, anche se questa mattina abbiamo incontrato un problema anomalo di aderenza al posteriore che ha un po' rallentato il nostro programma di lavoro. Nella FP2 abbiamo ottenuto un netto progresso, anche se ci restano dei margini di miglioramento. A livello di passo gara siamo messi abbastanza bene, mentre per quanto riguarda il giro singolo fatico ancora ad inserire la moto in curva velocemente perché avverto poco supporto dal posteriore. Abbiamo le idee chiare su dove intervenire ed abbiamo definito delle modifiche da valutare domani, per cui sono ottimista".
"My feeling on the bike is quite good, even though this morning we encountered an atypical issue with rear grip, which slowed our program down a little bit. In FP2 we made a big step forward, even though there is still room for improvement. We're not far from the front in terms of pace, while we're still not at our best on the flying lap because I struggle in corner entry as I feel little support from the rear. We have clear ideas about what changes to make on the bike and we defined our work program for tomorrow, so I'm optimistic."
"Las sensaciones sobre la moto son bastante buenas, pero esta mañana he tenido algún problema extraño de adherencia con el neumático trasero y nos ha complicado el trabajo programado. En el FP2 hemos progresado mucho pero todavía tenemos margen de mejora. A nivel de ritmo estamos bastante bien, pero a una vuelta me cuesta todavía meter la moto de forma rápida en la curva porque siento poco la goma trasera. Tenemos las ideas claras de como mejorar esto y ya hemos definido las modificaciones para mañana, así que soy optimista".