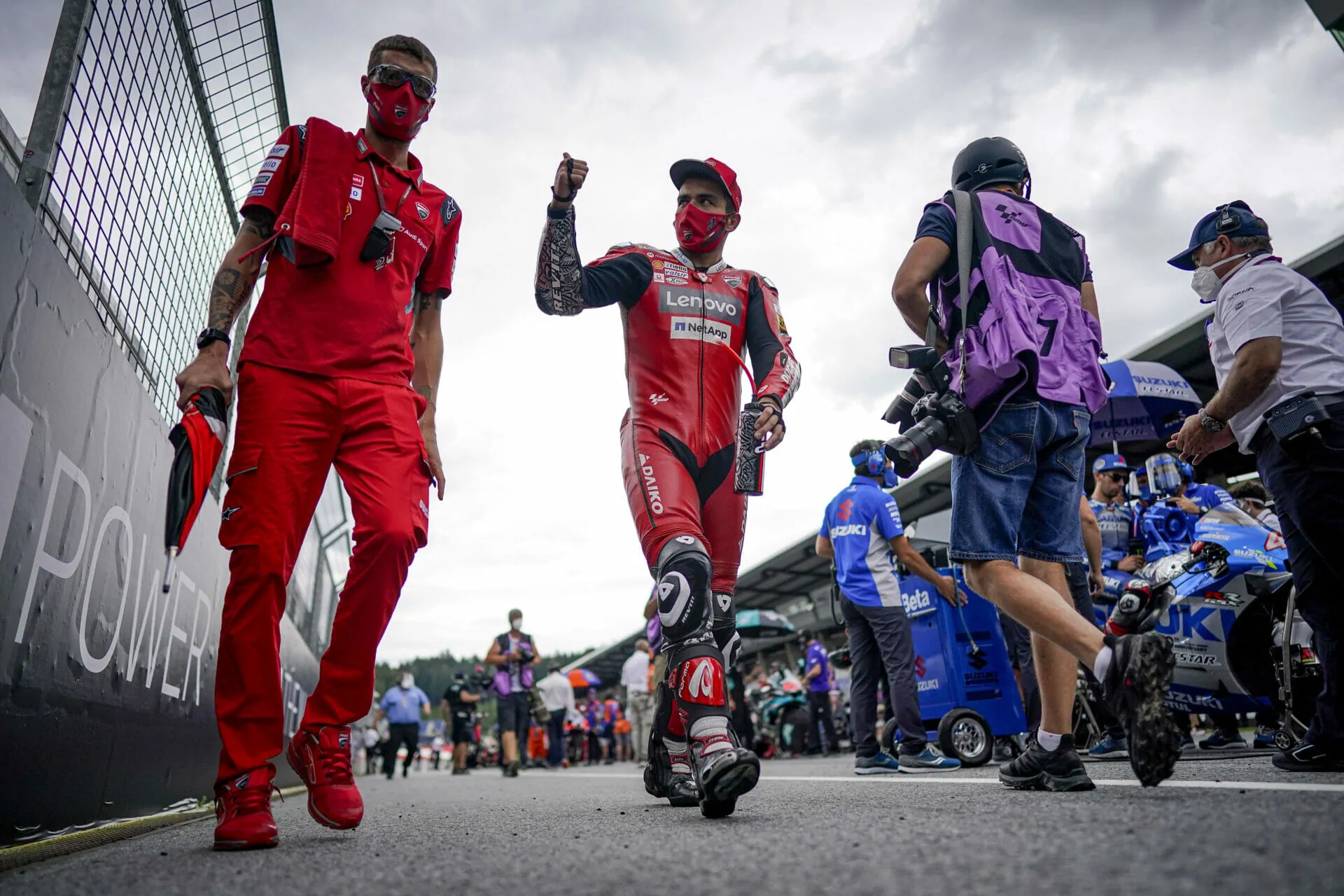 2020 GP Styria RACE
Danilo Petrucci (#9 Ducati Team) – 11°
"Purtroppo sia nella prima che nella seconda parte della gara non sono riuscito a recuperare posizioni dopo la partenza, rimanendo attardato dietro ai miei avversari. Prima della bandiera rossa ero riuscito a trovare un buon ritmo per cercare di ricucire il distacco sul gruppo che mi precedeva, ma alla ripartenza non ho più ritrovato le stesse condizioni. Sarà importante nei prossimi GP riuscire finalmente ad ottenere un buon piazzamento in qualifica per poter fare la differenza durante i primi giri della gara".
"Unfortunately, both in the first and second part of the race, I was unable to recover positions after the start and had to remain behind my opponents. Before the red flag, I'd managed to find a good rhythm, and I was trying to close the gap on the group that preceded me, but at the restart, I did not find the same conditions again. It will be important in the next GPs to finally get a good qualifying position to make a difference during the first laps of the race."
"Desafortunadamente tanto en la primera como en la segunda parte de la carrera no he recuperado posiciones. Antes de la bandera roja había tenido buenas sensaciones y un buen ritmo para intentar reducir la distancia con el grupo delantero pero en la reanudación no he vuelto a encontrar las mismas condiciones. Será importante en las próximas carreras lograr una posición mejor en el clasificatorio para marcar la diferencia en las primeras vueltas".