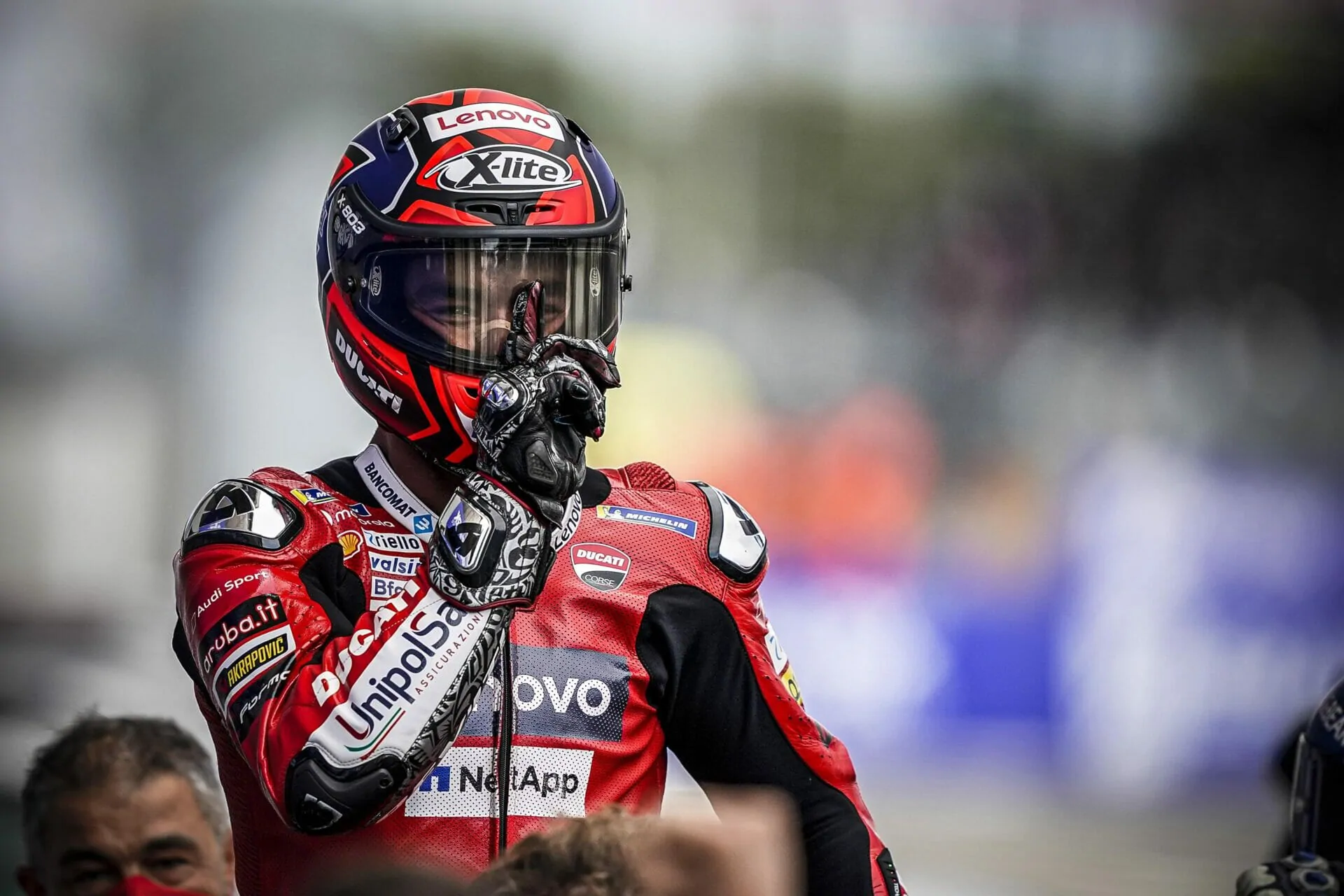 2020 GP Francia RACE
Danilo Petrucci (#9 Ducati Team) – 1°
"È stata davvero una gara incredibile. Fin da questa mattina sapevo di poter disputare una buona prova sull'asciutto, ma quando ho visto la pioggia in griglia ho pensato che sarebbe stata una gara difficile. Mi sono detto che non avevo nulla da perdere e che sarei potuto andare ugualmente forte anche sul bagnato. In passato ero riuscito ad ottenere dei podi in queste condizioni, ma mai una vittoria. Ho aspettato a lungo prima di poter ritornare sul gradino più alto del podio ed è bello farlo qui a Le Mans, una pista dove mi sono tolto diverse soddisfazioni in passato. Dedico questo risultato a tutte le persone che hanno continuato a credere in me anche in questo periodo difficile".
"It was an incredible race. As of this morning, I knew I could have done a good performance with the dry conditions, but when I saw the rain on the grid, I knew it was going to be a difficult race. I thought I had nothing to lose and that maybe, I could be equally strong even in the wet. In the past, I had managed to get podiums in those conditions, but never a win. I've waited a long time before getting back on the top step of the podium, and it's nice to do it here at Le Mans, a track where I've got some good results in the past. I want to dedicate this win to all the people who have continued to believe in me even in this difficult time."
"Ha sido una carrera increíble. Desde esta mañana sabía que podía hacerlo bien en seco, pero cuando he visto que llovía en la parrilla he pensado que sería muy complicado. Me he dicho a mí mismo que no tenía nada que perder y que podía ir fuerte también en mojado. En el pasado había logrado buenos resultados en estas condiciones, pero nunca una victoria. He esperado mucho para volver a lo más alto del podio y es bonito hacerlo en Le Mans, una pista donde he tenido grandes satisfacciones en el pasado. Dedico este resultado a todas las personas que han continuado creyendo en mí en este periodo tan complicado".