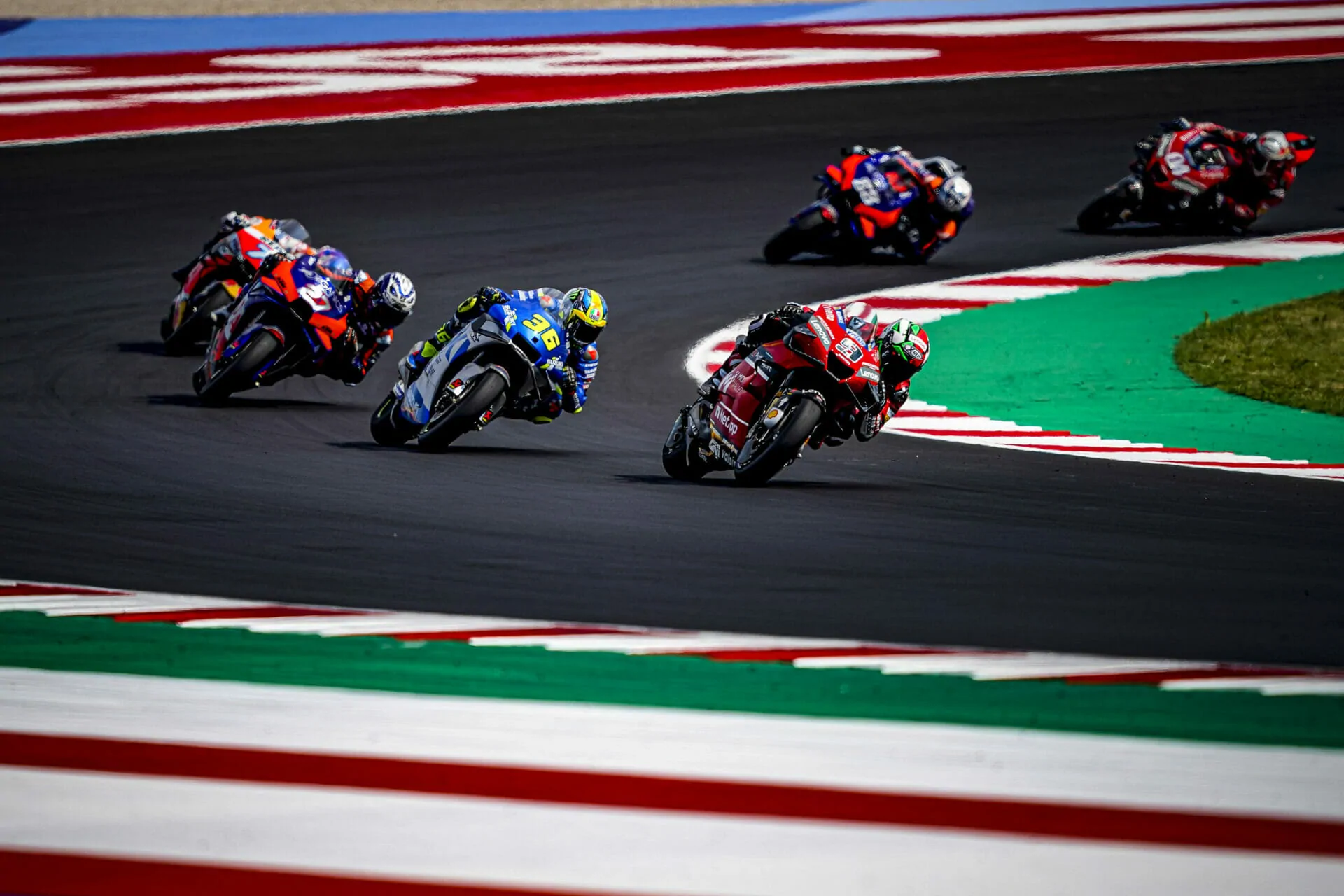 2020 GP Emilia Romagna e della Riviera di Rimini RACE
Danilo Petrucci (#9 Ducati Team) – 10°

"E' stata un'altra gara piuttosto difficile. Fin da subito non ho trovato lo stesso feeling che avevo nelle prove. Sono partito bene, ma non avevo fiducia sull'anteriore e non riuscivo a fermare la moto. Peccato perché sentivo di poter fare una bella gara oggi. Sono contento dei passi avanti che siamo riusciti a fare rispetto alle gare precedenti, ma è chiaro che ancora ci manca qualcosa. Fortunatamente, la prossima settimana torneremo subito in pista a Barcellona, dove cercheremo di riscattarci".

"It was another tough race. Right from the start, I didn't find the same feeling I had in the practices. I started well, but I didn't have confidence on the front, and I couldn't stop the bike. Too bad because I felt I could have a good race today. I am happy with the progress we have been able to make compared to the previous races, but it is clear that we are still missing something. Fortunately, next week we will be back on track in Barcelona, where we will try to redeem ourselves."

"Ha sido una carrera difícil. Desde el principio no he tenido el mismo feeling que tenía durante los entrenamientos. He salido bien, pero no tenía para nada confianza con el neumático trasero y no podía parar la moto. Ha sido una lástima porque sentía que podía hacer una buena carrera hoy. Estoy contento del paso adelante que hemos hecho respecto a las carreras anteriores pero todavía nos falta algo. Por suerte en pocos días volvemos a tener una carrera en Barcelona donde intentaremos hacerlo todavía mejor".