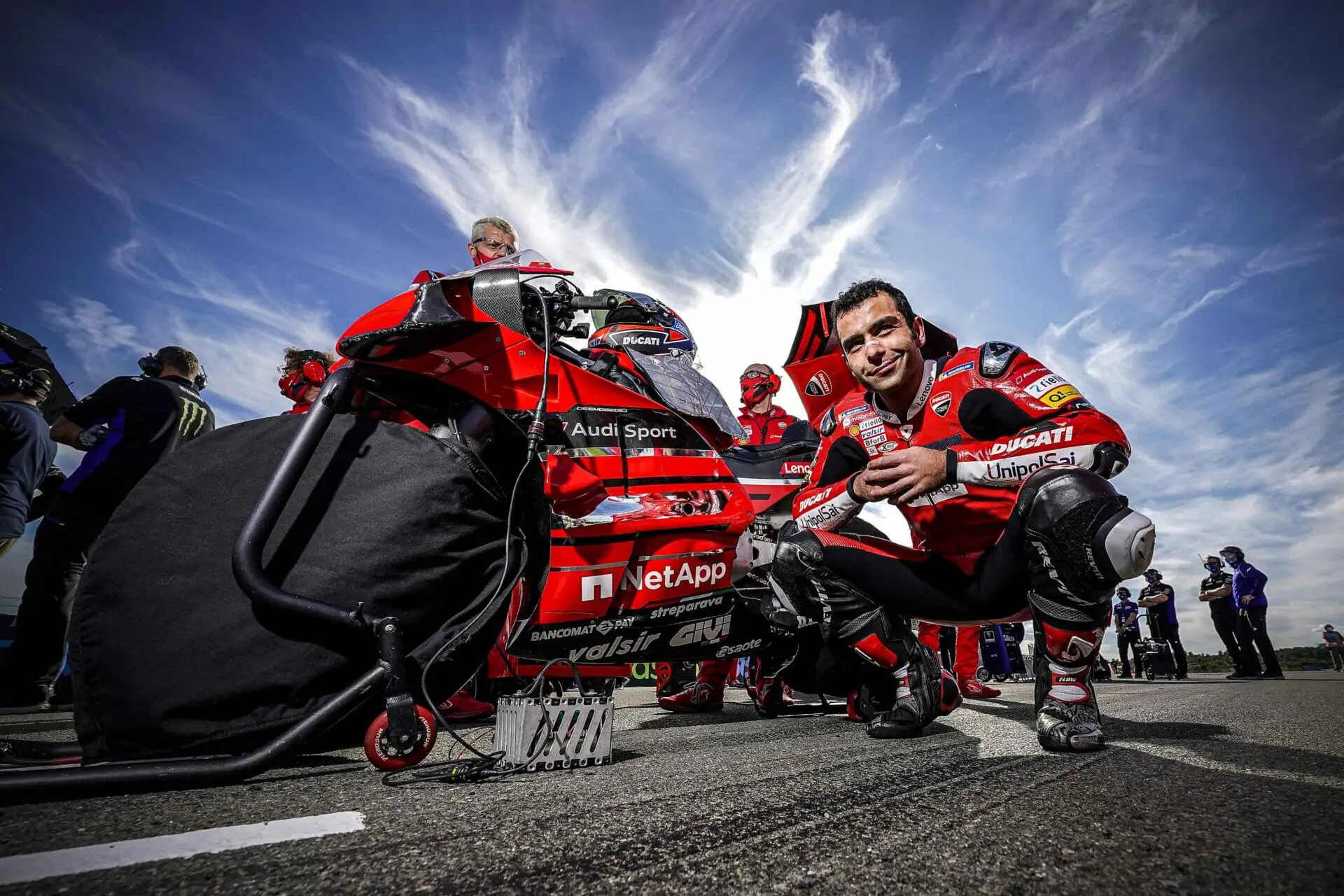 2020 GP de Europa RACE
Danilo Petrucci (#9 Ducati Team) – 10°
"Oggi in gara sono riuscito a fare una buona rimonta e sono abbastanza soddisfatto del decimo posto. Ovviamente il risultato di oggi è stato condizionato dalla mia posizione in griglia, ma considerato che non abbiamo avuto molto tempo a disposizione per provare sull'asciutto, in gara ho avuto un buon ritmo. Ora lavoreremo sui dati raccolti per cercare di migliorare il setup e la mia posizione di partenza nel prossimo Gran Premio, che si disputerà nuovamente qui a Valencia domenica prossima".
"I managed to make a good comeback today in the race, and I am quite satisfied with the tenth place. Today's result was affected by my grid position, but considering that we didn't have much time to test in the dry, I had a good pace in the race. Now we will work on the data collected to try to improve the setup and the start in the next Grand Prix that will take place once again here in Valencia".
"Hoy en carrera he podido hacer una buena remontada y estoy bastante satisfecho de la décima posición. Obviamente el resultado de hoy está condicionado por mi posición en la parrilla, pero teniendo en cuenta que hemos tenido poco tiempo para probar en seco, en carrera he tenido un buen ritmo. Ahora trabajaremos en los datos almacenados para intentar mejorar la puesta a punto y mi posición de salida en la próxima carrera del fin de semana que viene aquí en Cheste".