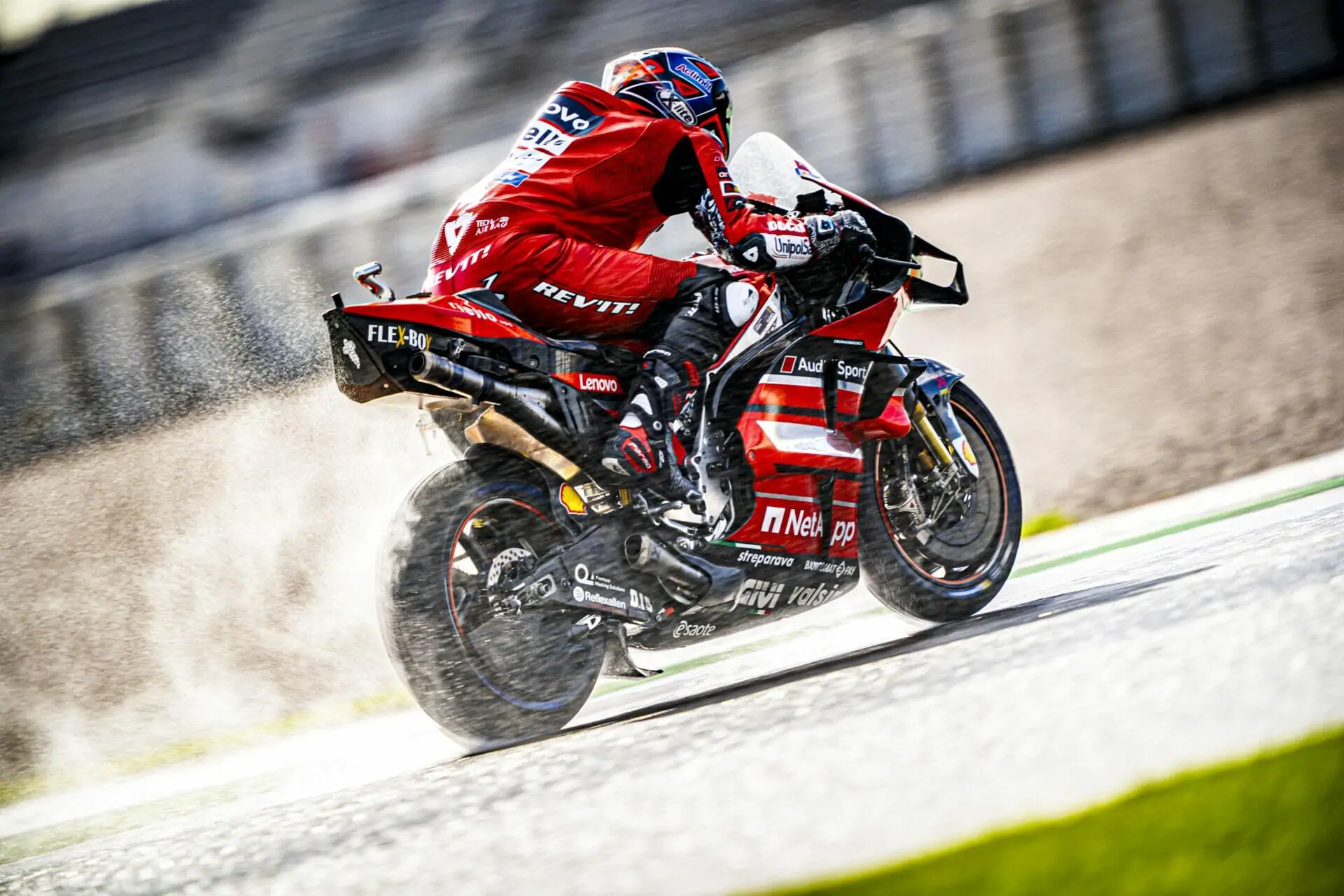 2020 GP de Europa QP
Danilo Petrucci (#9 Ducati Team) – 1:42.244 (19°)
"Purtroppo oggi ho pagato molto caro l'errore commesso ieri nella FP2. Con le gomme rain, nelle condizioni di pista semi-asciutta ho sempre sofferto molto, e anche oggi in qualifica ho avuto le stesse difficoltà. Domani probabilmente il meteo cambierà e troveremo una situazione ancora diversa. Vediamo come andrà, ma sicuramente dovremo fare una gara in rimonta".
"Unfortunately, today I paid dearly for the mistake I made yesterday in FP2. With rain tyres, in the semi-dry track conditions I have always struggled a lot, and also today in qualifying I had the same difficulties. Tomorrow the weather will probably change, and we will find an even different situation. Let's see how it will go, but for sure we will have to attempt a comeback in the race tomorrow ".
"Desafortunadamente hoy he pagado muy caro el error de ayer en el FP2. Con las gomas de agua, en condiciones donde la pista esta medio seca, siempre he sufrido y hoy en la clasificación he tenido los mismos problemas. Mañana probablemente el tiempo cambiará y encontraremos una situación diferente. Veremos como irá, pero sabemos que será una carrera para remontar".