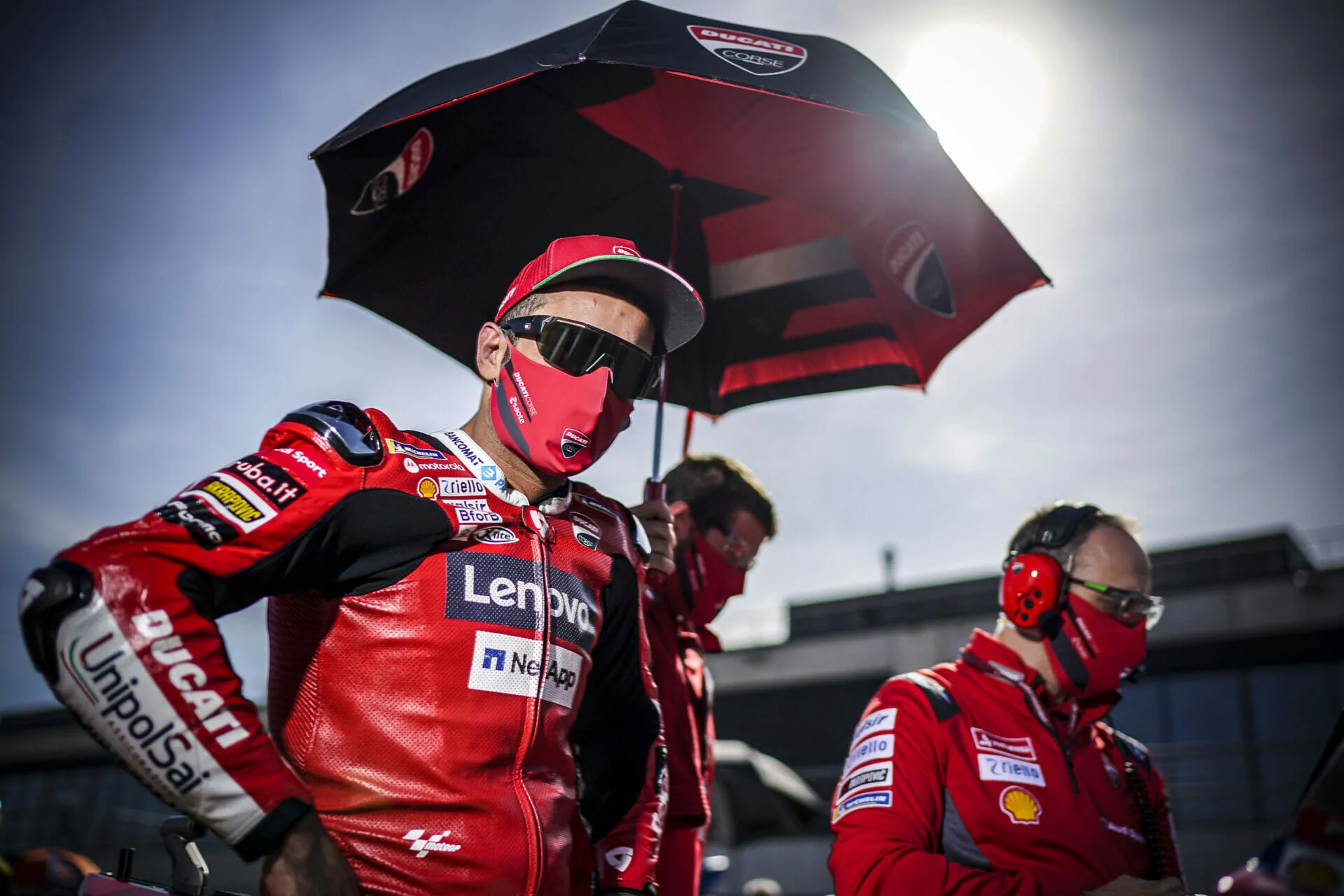 2020 GP Aragon RACE
Danilo Petrucci (#9 Ducati Team) -15°
"Dopo una prima buona parte di gara, nella quale mi trovavo al decimo posto, ho iniziato a soffrire il calo della gomma. Purtroppo, a pochi giri dal termine ho avuto un contatto con Pol Espargaro e ho perso altre posizioni, finendo quindicesimo. Peccato perché abbiamo perso punti importanti. Ora abbiamo alcuni riferimenti sui quali lavorare in vista della gara di domenica prossima qui ad Aragón".
"After a good first part of the race, in which I was in tenth place, I began to suffer the tyre drop. Unfortunately, a few laps from the end I had contact with Pol Espargaro and lost other positions, finishing fifteenth. Too bad because we lost important points for the Championship. Now we have some references to work on ahead of next race here in Aragón on Sunday."
"Después de una primera buena parte de la carrera, donde me he colocado décimo, he empezado a sufrir el desgaste del neumático. Desafortunadamente a pocas vueltas del final he tenido un contacto con Pol Espargaró y he perdido algunas posiciones cruzando la meta decimoquinto. Ha sido una lástima porque hemos perdido puntos importantes. Ahora tenemos algunas referencias para trabajar en la carrera del próximo domingo aquí en Aragón".